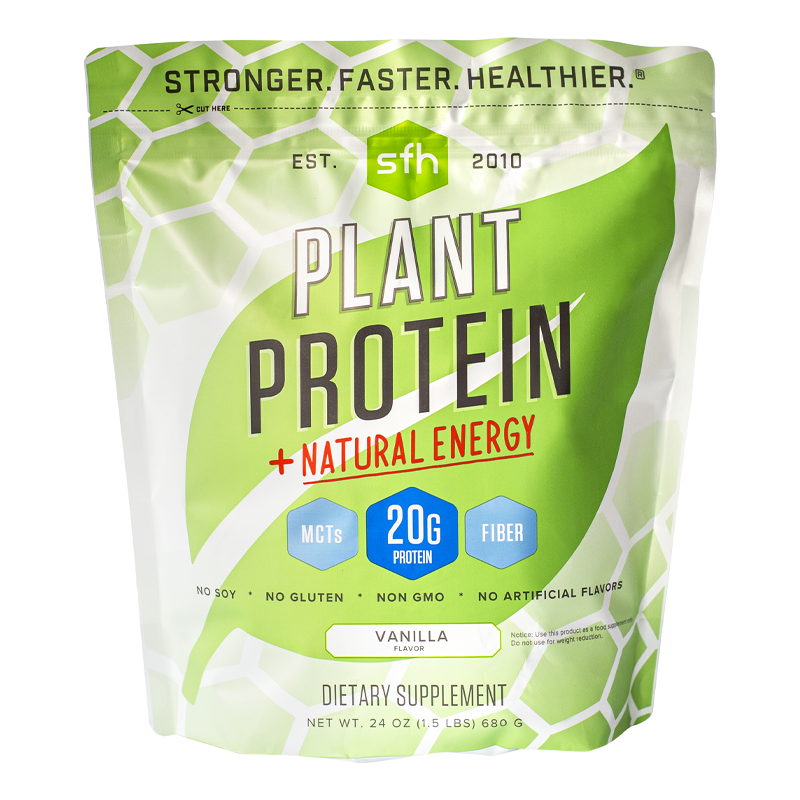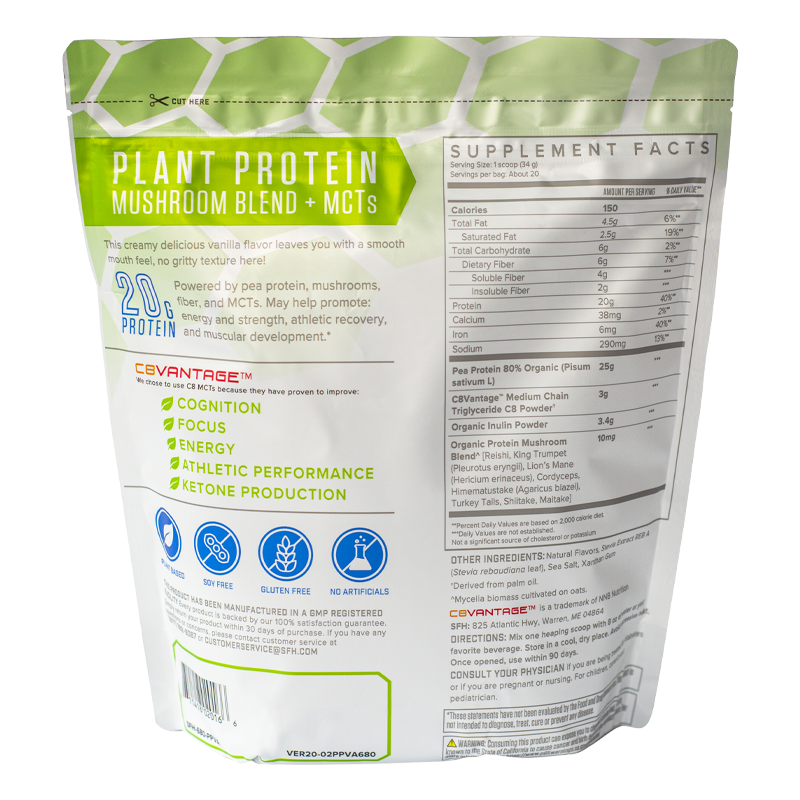 PLANT PROTEIN
---
PLANT is a plant-based protein unlike any other! SFH's Plant Protein powder is made with pea protein to deliver 20 grams of protein per serving, including 9 essential amino acids your body can't make on its own.
It also contains a blend of mushrooms, fiber, and MCTs, which further support your athletic goals by helping with energy levels and focus throughout your workout.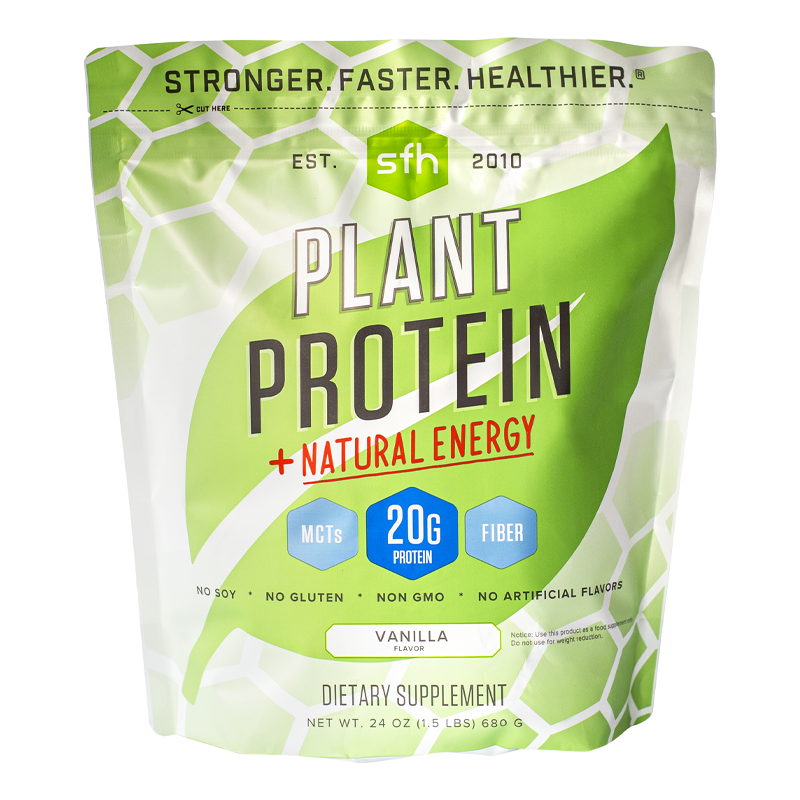 You haven't had plant based protein until you've had PLANT.
Learn more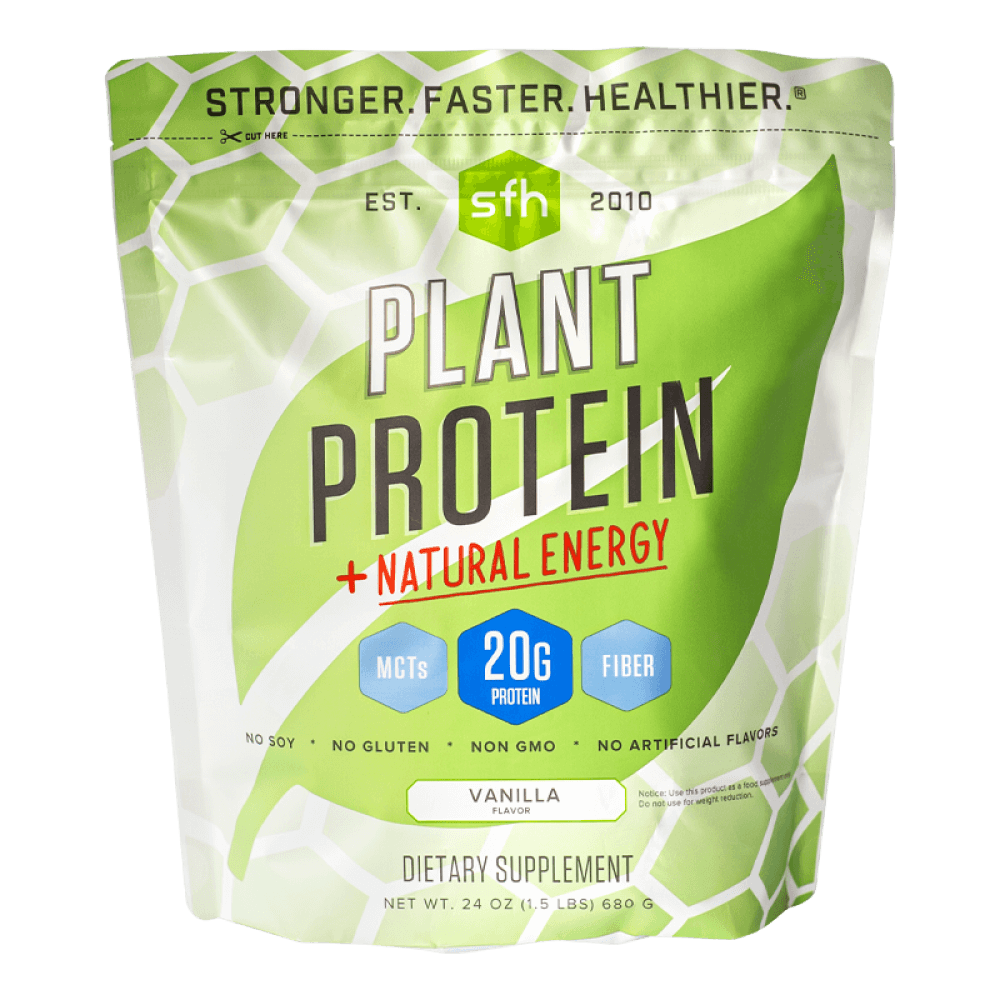 SFH's Signature Mushroom Blend
20g
The perfect supplement for getting enough protein.
0
Zero. Zilch. Nada. Nothing. Nope.
Blends smoothly with no grit?
Genuinely delicious flavor?
This product has no reviews yet.
What's in SFH Plant Protein?
FAQs
Have a question ? We are here to help.
What is the plant protein base?
Is Plant Protein gluten-free?