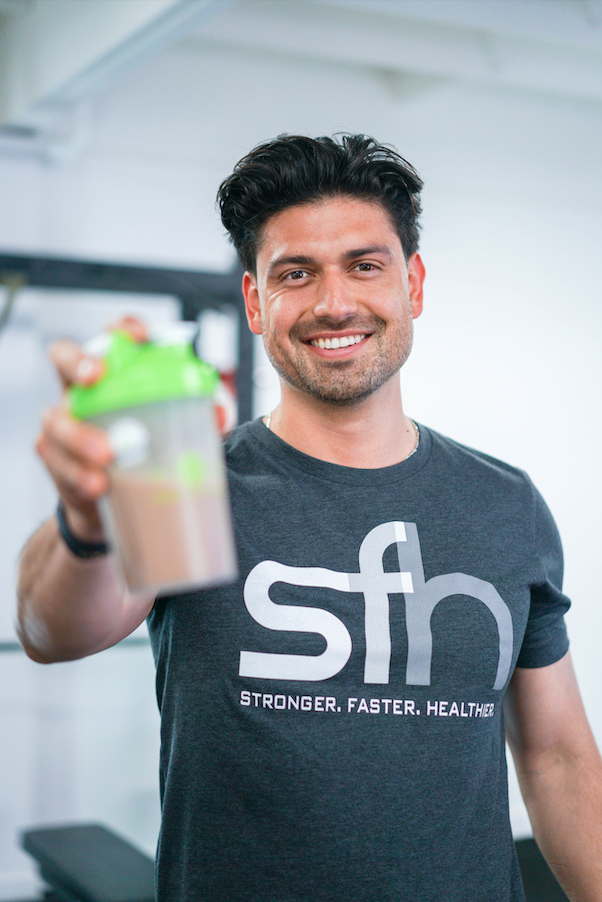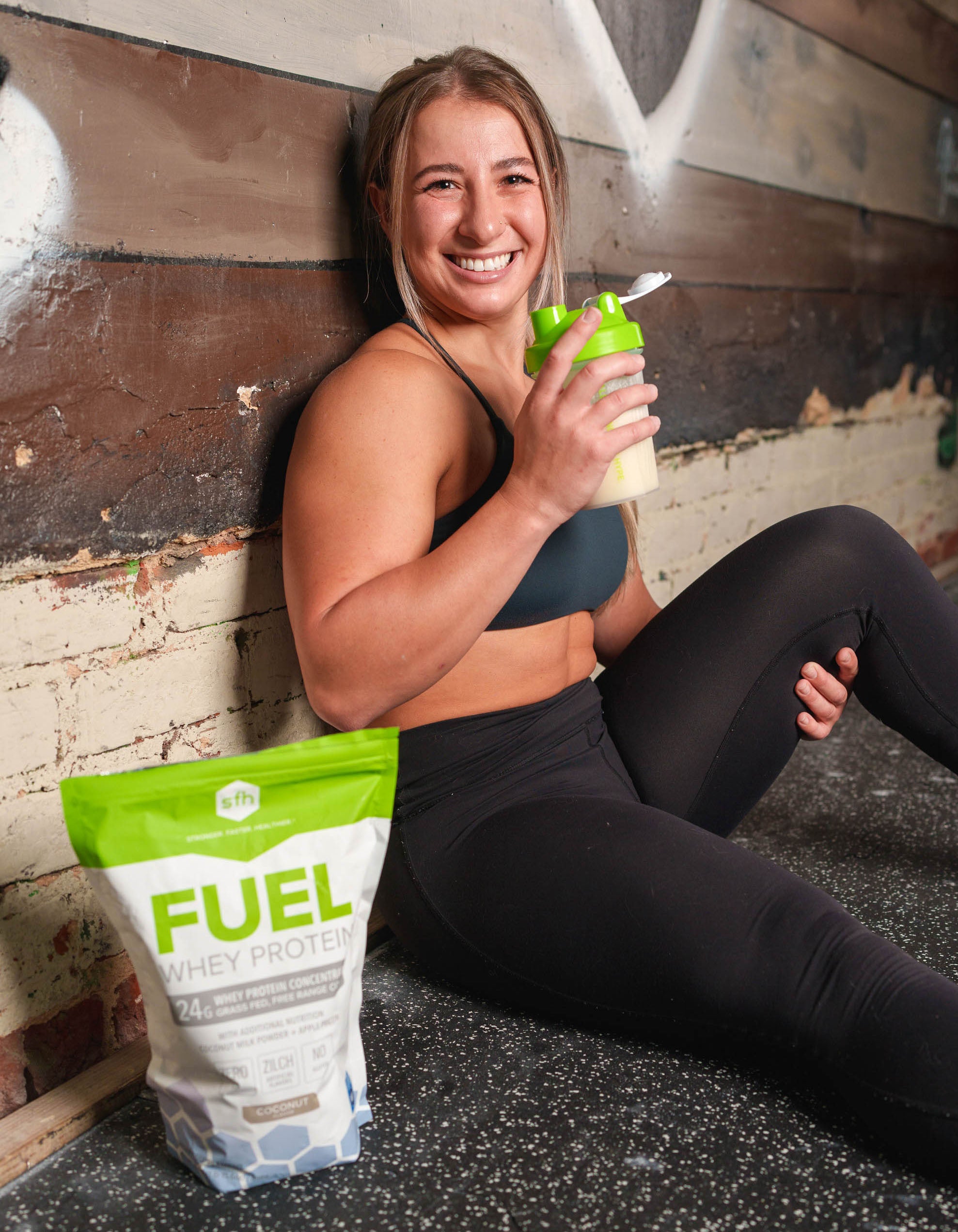 Natural Health Supplements.
You ask a lot of your body, from workouts and adventures to just getting through the everyday activities of life. Your body is what keeps you going, so give it the fuel it deserves with SFH's natural health supplements.
We are committed to bringing you only the best in health supplements, so you can support, propel, and push your body to its full potential.
All Science, No Hype.
There's a reason this is our slogan.
We believe that the key to performance is found on the inside. Just like with your workouts, what you put in is what you get out. That's why every SFH product is scientifically formulated to give your body what it needs to be at it's best.
At SFH we believe in honest claims, world class science, and unparalleled quality. It's the only way we know how to do things, and it's the reason thousands of athletes trust SFH to deliver on promises where others don't.
All Science, No Hype.
It's not just a tagline, it's a promise.
Learn more about how SFH supplements really deliver where others fall short.
Learn more


Scientifically Formulated
SFH products are PhD formulated with hard science to help create a Stronger, Faster, Healthier you.
World Class Ingredients
Every single ingredient in SFH supplements are the highest quality, cleanest version possible. We won't ever compromise on this.
Effective Strength
Every serving has a scientifically validated amount of key ingredients to give you the results you want. No wasting your hard work.
Real Reviews From Real Customers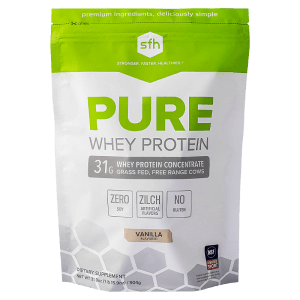 The Only Whey I'll Ever Purchase!
This is my second time purchasing the Pure Whey. I have tried quite a few whey protein powders over the years to maximize recovery from my training and build lean muscle mass. They all seem to upset my stomach, even the "higher quality" ones...except for SFH's whey. Simple, clean ingredients and tastes great too- blends well into smoothies, oatmeal, or even just water and a shaker bottle and you're good to go. Definitely becoming a staple for me!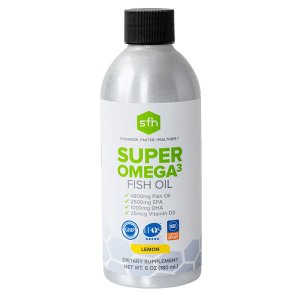 The "Only" clean high potency fish oil
This fish oil is high potency and the taste is really good. Matter of fact the taste has gotten better over the 7/8 years I have bought this fish oil!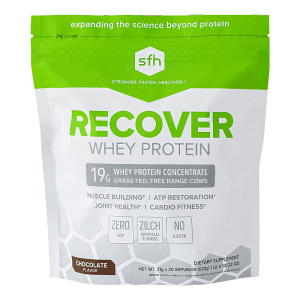 Recovery
We love the SFH recovery protein for after our runs. We love that it is such a clean source of protein, easily digestible and TASTY! She likes hers with milk/chocolate milk, I like mine with water or milk. One of the key selling points for me is that it has to taste good with just water. SFH delivers on that key point for me.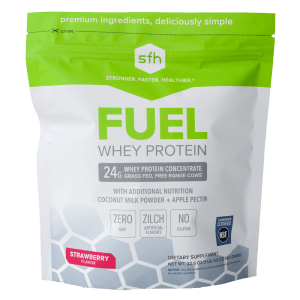 Why did I ever switch?
For some reason I switched to another product which I used for a while and once I started using the SFH Fuel again I will never switch back. Such a clean and great tasting protein that you can either mix with water or your favorite milk product.
Love it!
I've used this for several years. I have many food intolerances and my stomach is very sensitive to ingredients in every other pre-workout, like erythritol, sucralose, etc. I love the simplicity of the clean ingredients in Push and it's the only pre-workout I've ever tried that doesn't make me feel sick.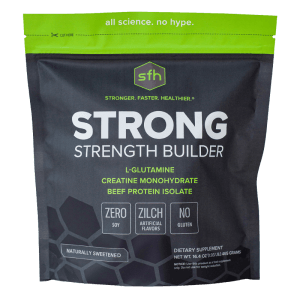 Faster Recovery & Increased Performance
I've been mixing this with my Pure Whey for the perfect post-workout recovery cocktail. It's unflavored so you don't even taste it, plus I've noticed a crazy difference in the volume I am able to recover from. I'm currently in a 5-day training split which takes a huge toll on my body, yet this has helped a lot with reducing soreness and improving performance. Glad I stumbled upon it.
NSF Sport certified, Non-GMO, Soy-Free, Gluten-Free, No-rBST, IFOS 5-Star Certified, No Artificial Sweeteners
SFH is made for everyone
Scientifically formulated to be the best supplements possible.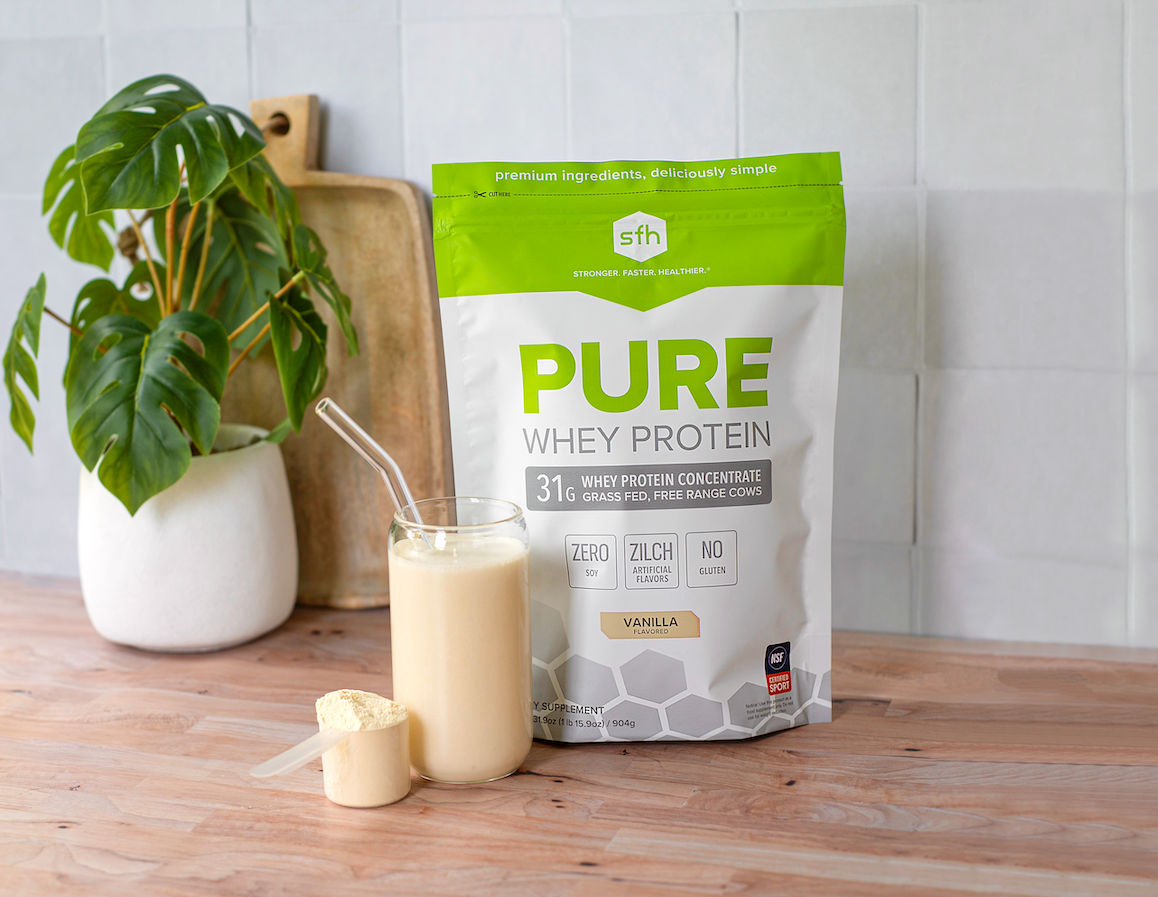 Perfect at home...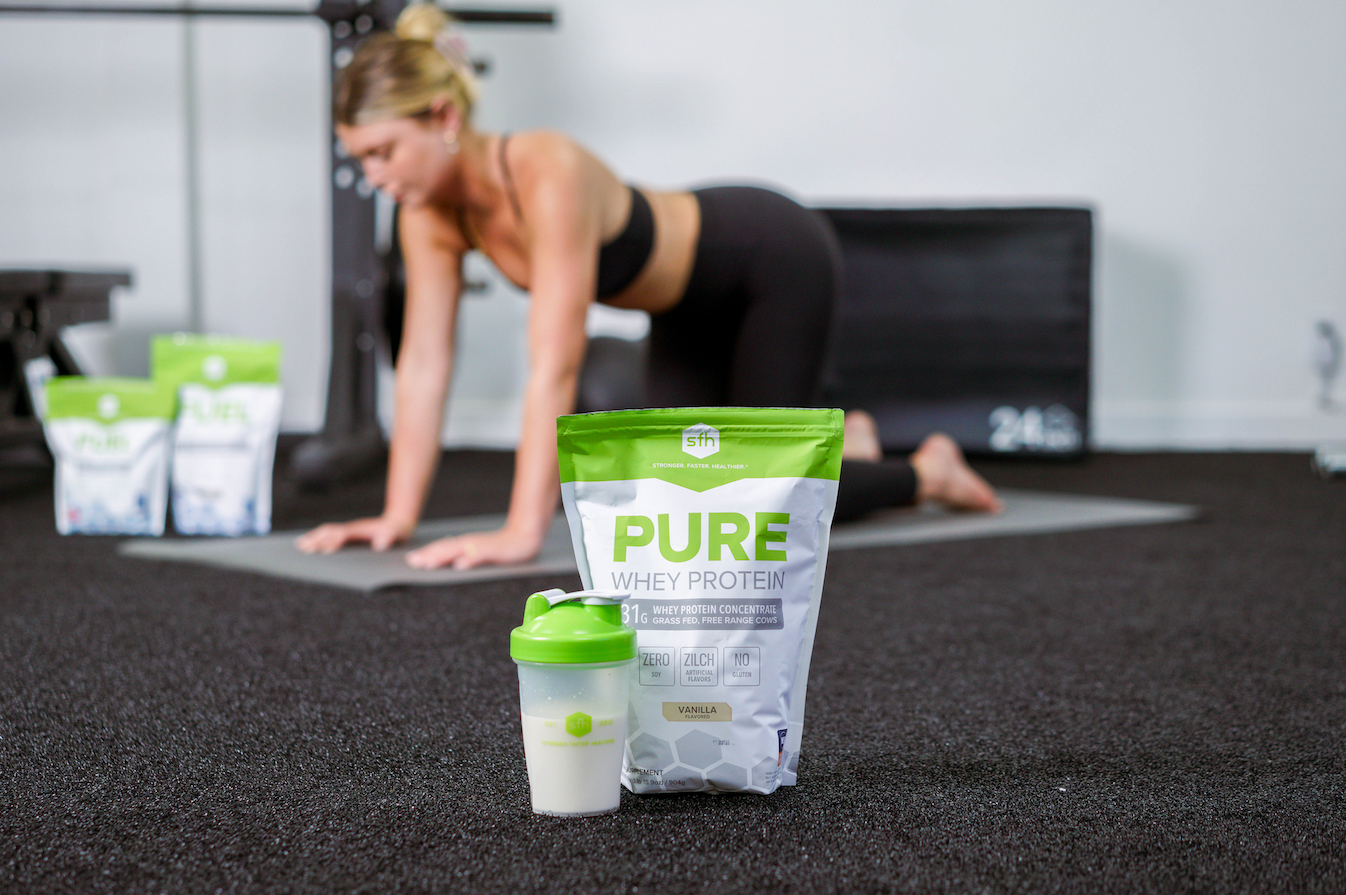 ...and in the gym!
Blog
View all
Heart Health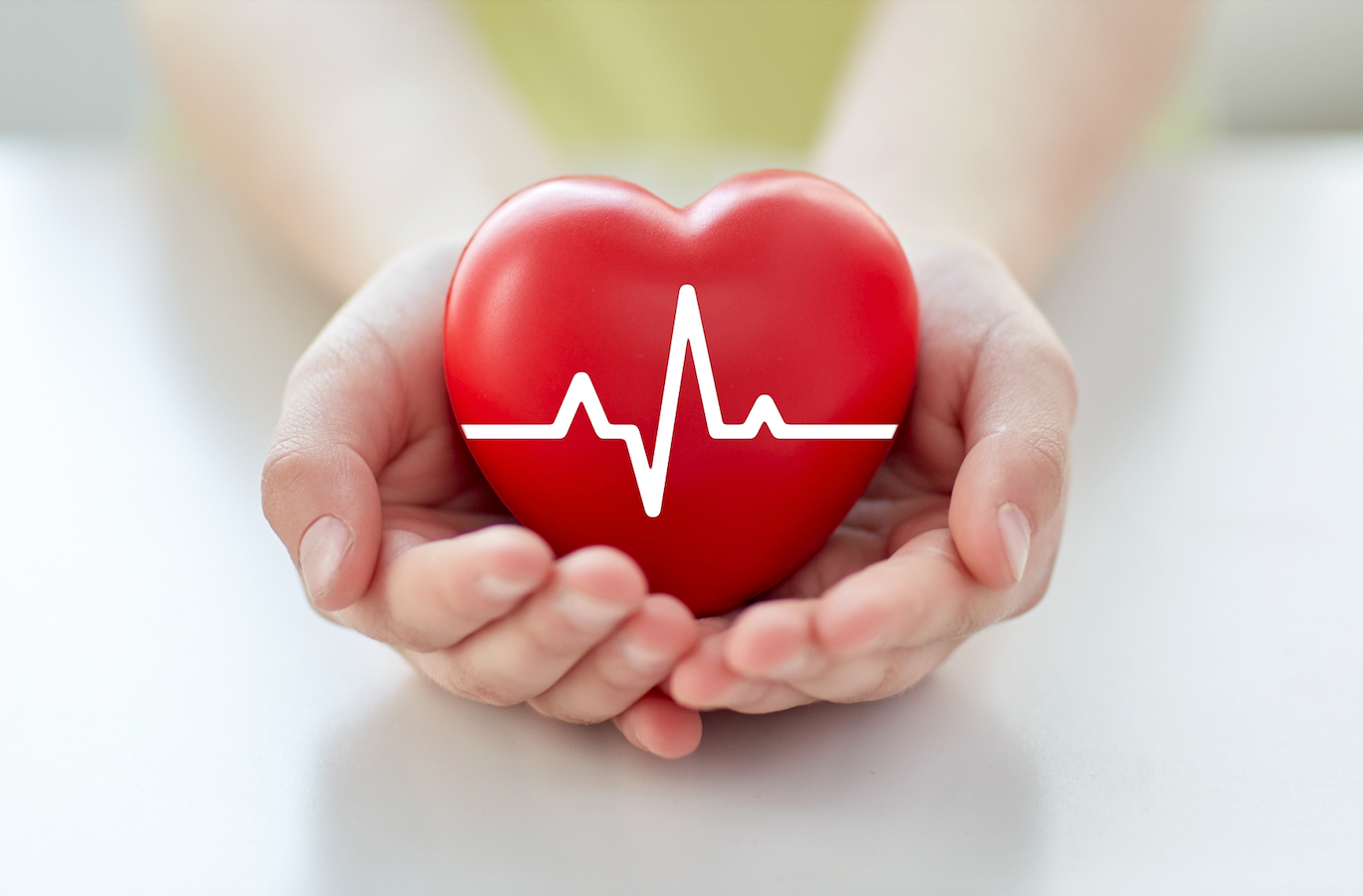 Easy Tips for Helping your Heart Health
Exercise is a natural and effective way to support heart health without having to undergo risky or invasive medical treatments. The act of incorporating moderate physical activity into your daily r...
Fitness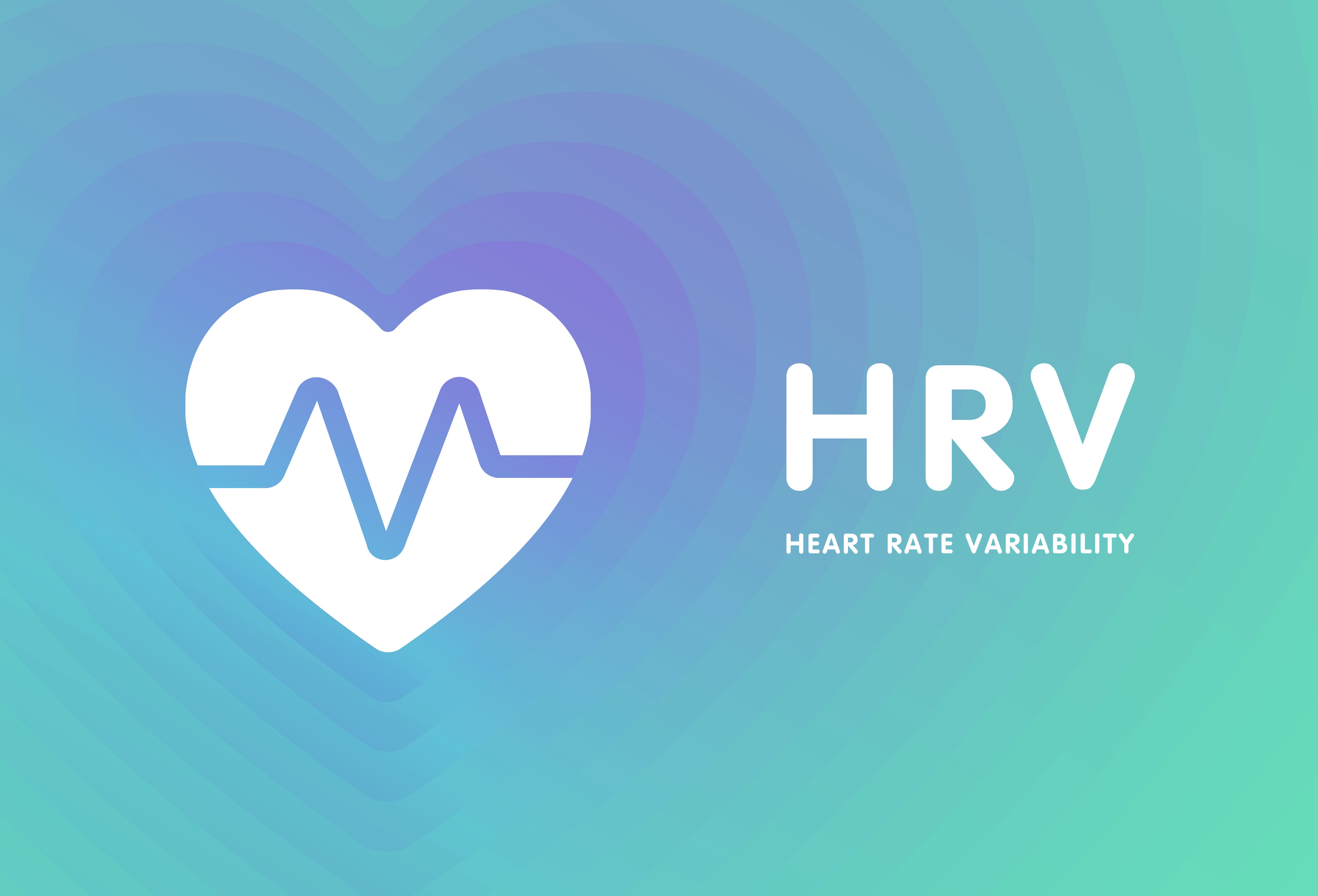 Your Heart Rate Variability says a lot about your health and your ability to adapt to the environment around you. It's also a key marker of your fitness level. Read on to learn more about why your ...
Health and Wellness