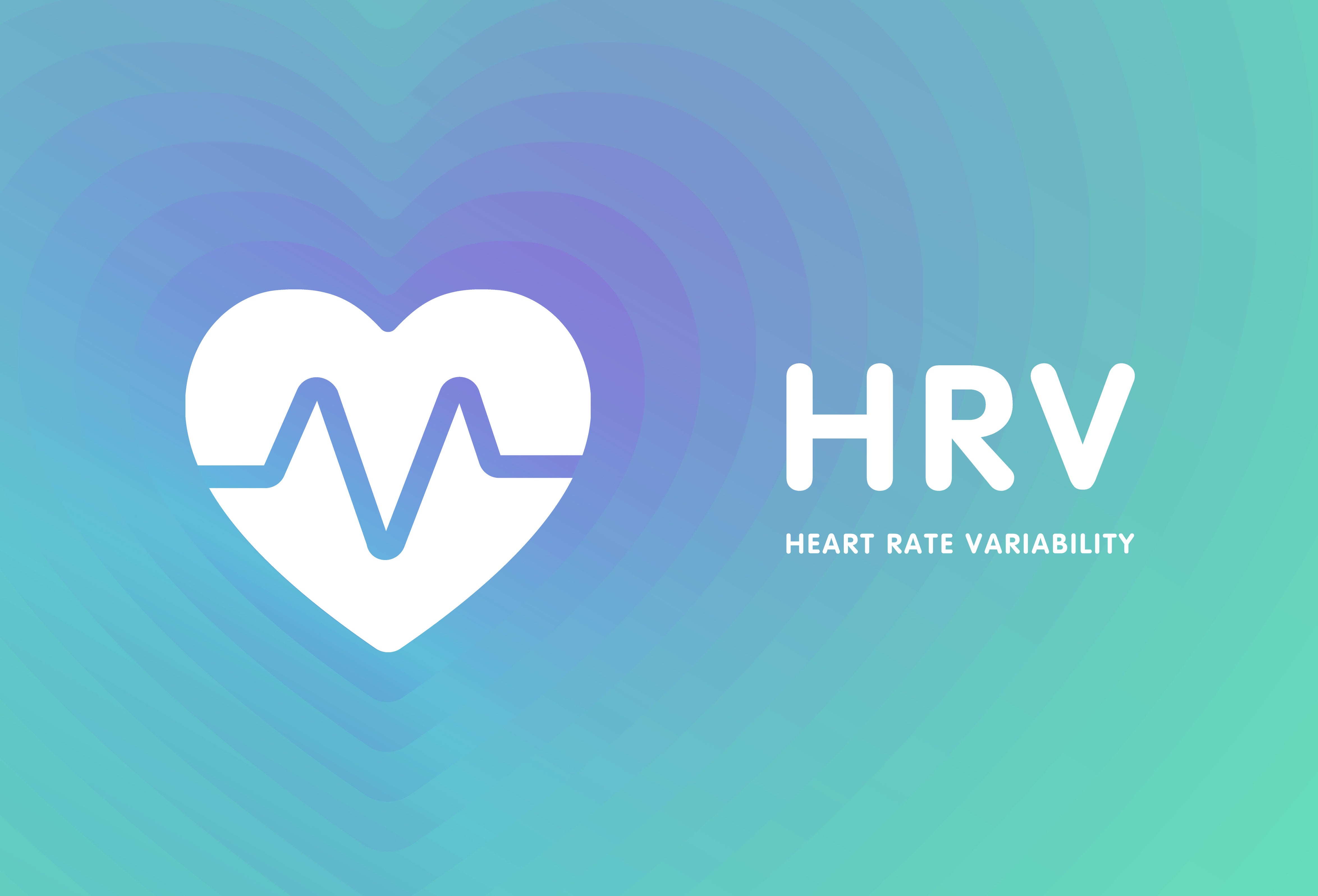 Heart Rate Variability:
How to Optimize this Fitness Marker
Your heart is one of the most important organs in your body. Every single minute, it's pumping blood throughout your entire body, making sure that all of your cells are getting the nutrients and oxygen they need to function optimally.

But while you might think that your heartbeats are happening steadily and predictably, there's actually a little bit of variation in the time between each beat! This natural fluctuation between beats is known as your heart rate variability (or HRV for short).

As it turns out, your HRV says a lot about your health and your ability to adapt to the environment around you. It's also a key marker of your fitness level. Read on to learn more about why your heart rate variability is important, plus some ways that you can optimize it for better health and fitness.
Heart Rate Variability in a nutshell:
In order to understand HRV, it's helpful to first understand what actually makes your heart beat in the first place.

Your heart rate is influenced by your autonomic nervous system, which controls all of the functions that you don't have to think about like your heart rate, digestive system, and breathing. There are two different divisions in your autonomic nervous system: your sympathetic and parasympathetic systems.

- Your sympathetic nervous system is responsible for your "fight or flight" response and speeds up your heart rate
- Your parasympathetic nervous system helps with your "rest and digest" response and thus helps suppress your heart rate

Your HRV is determined by the balance between your sympathetic and your parasympathetic systems — in other words, how well your body switches between "fight or flight" and "rest and digest." As a result, knowing your HRV can tell you a lot about your heart health and your ability to adapt to different scenarios.
Why your heart rate variability matters:
Your HRV can give you key insights into your heart health. While you can technically look at your heart rate data over long periods of time to get an idea of how well it's working, this method does take a lot of time. Instead, looking at HRV allows you to quickly understand the relationship between your sympathetic and parasympathetic nervous systems, and what they say about your health.

In general, a healthy heart has a high HRV, while lower HRV measurements are sometimes linked to cardiovascular disease. Low HRV measurements can also sometimes be indicators of stress, which is another major factor in your chronic health.

Additionally, there's also evidence that understanding your HRV can help you be a better athlete! In general, you want your heart rate variability to be pretty high since this is a sign of cardiovascular fitness and your ability to recover after a big workout. On the other hand, a slow HRV can be an indicator that your cardiovascular health isn't where it could be. Some athletes also use HRV as a helpful tool for measuring their fatigue and building a training program that allows them adequate time for rest and recovery.
How to improve your heart rate variability:
Find ways to manage stress.

For many of us, stress is simply a part of life. But constantly running at top speed can wreak havoc on your health, and there's also evidence that it can hurt your HRV since it is directly related to your sympathetic nervous system.

If your stress levels are always elevated, start by finding healthy ways to work through your emotions. Deep breathing exercises can be especially helpful for activating your parasympathetic nervous system and improving HRV. Other helpful ways to manage your stress include taking frequent breaks, reaching out to your support system, or working through your feelings by exercising.
Include aerobic exercises in your workout routine.

Another great way to boost your HRV is by getting moving and getting that heart working in the process! Perhaps unsurprisingly, cardiovascular workouts are thought to improve both heart health and HRV. Aerobic exercises are especially helpful here: think running, biking, and swimming.

However, you don't have to stop at cardio on your quest for better heart health. Some studies have also found that other kinds of workouts, including HIIT and strength training, can be beneficial for your HRV as well.

Use a pre-workout with B Vitamins, like SFH PUSH, before your workout may also help. There's some evidence that addressing certain nutrient deficiencies can be beneficial for your HRV as well. For example, some studies have found an association between Vitamin B-12 supplementation and improved HRV levels in older populations with B-12 deficiencies.
Try meditation.

Finally, it's also worth mentioning that slowing it down can also help with your heart health! Mindfulness meditation has been shown to have positive effects on your parasympathetic nervous system, which in turn can help with HRV. For example, some studies have indicated that even just five minutes of mindfulness meditation every day can have a positive effect on your HRV.
The Bottom Line...
HRV is an important marker that tells you a lot about your health and your fitness. By finding ways to manage stress and exercise frequently, you can help your heart function at its best!