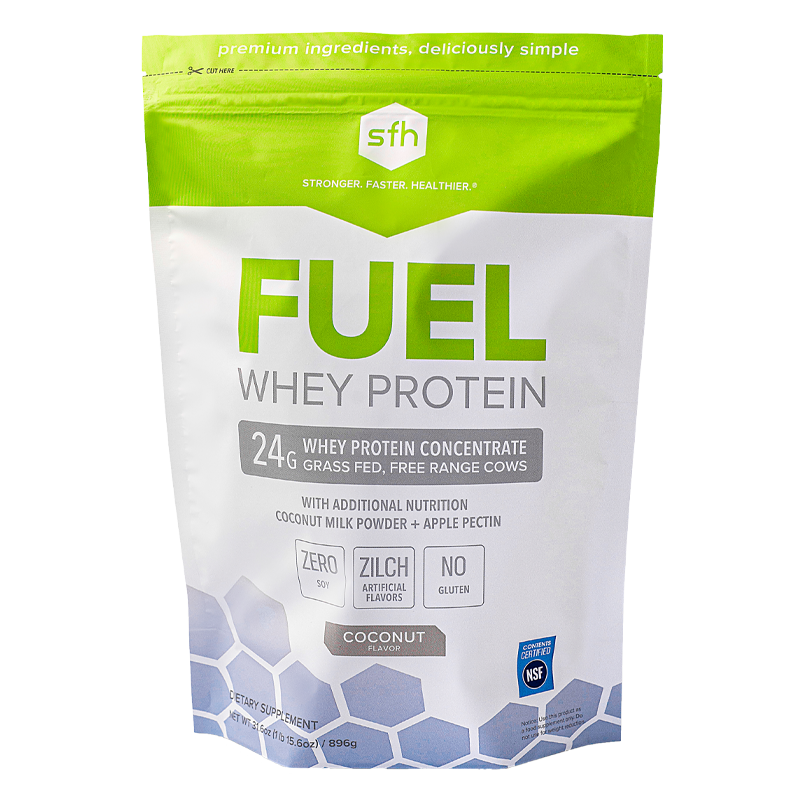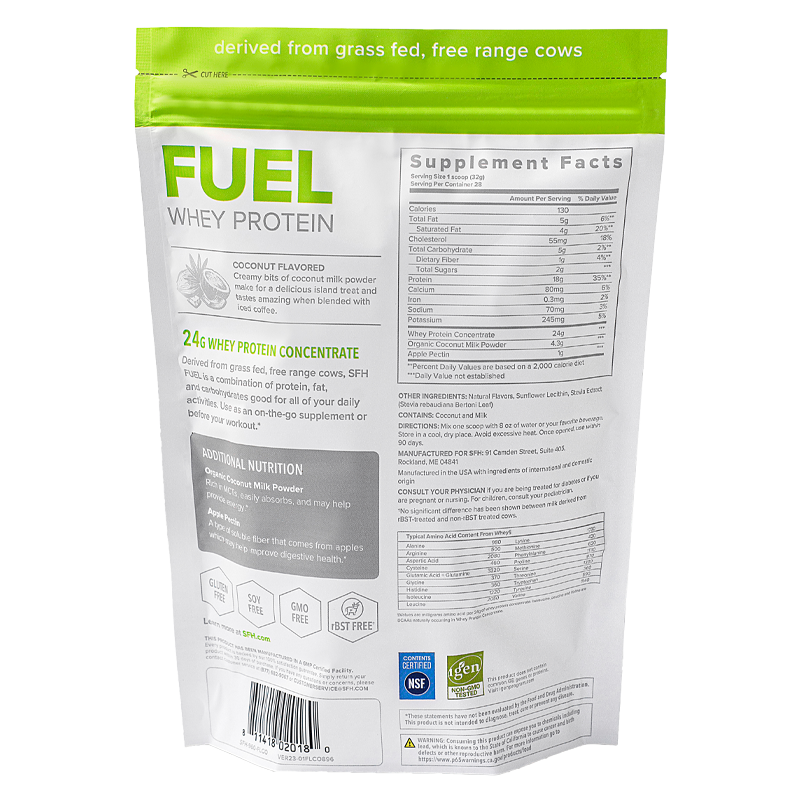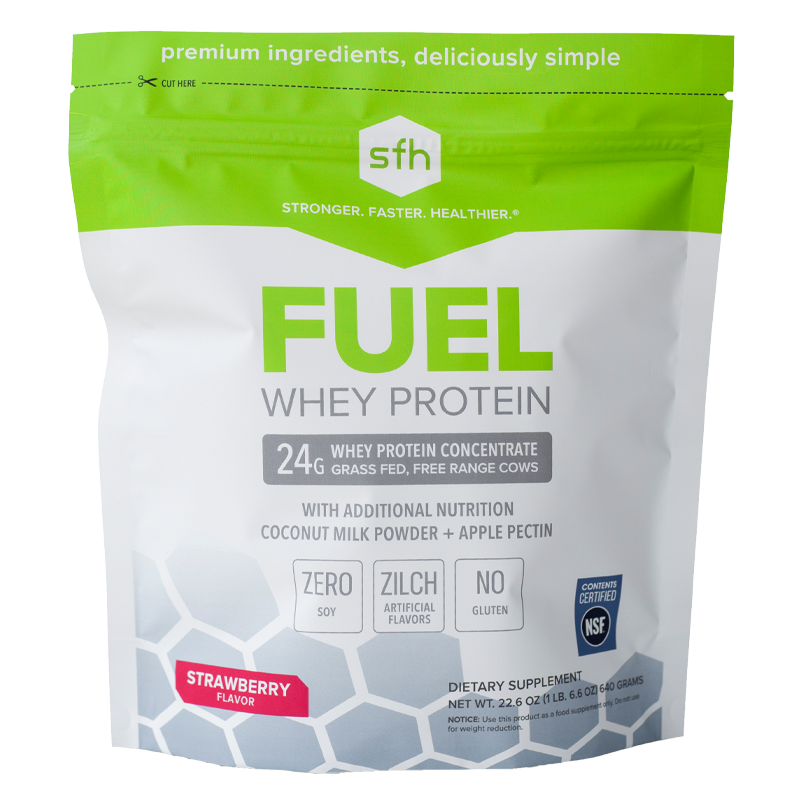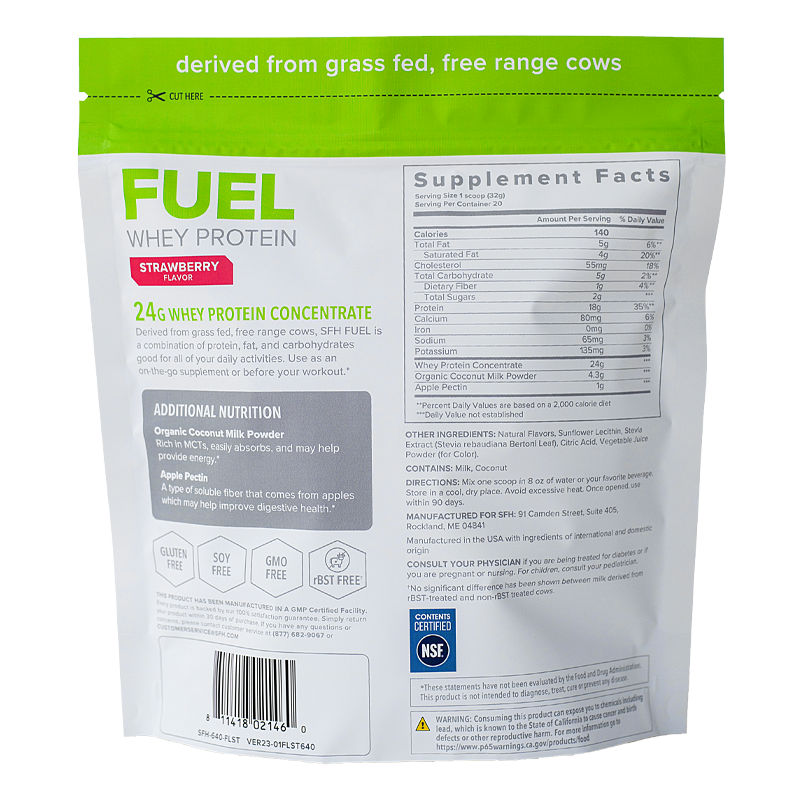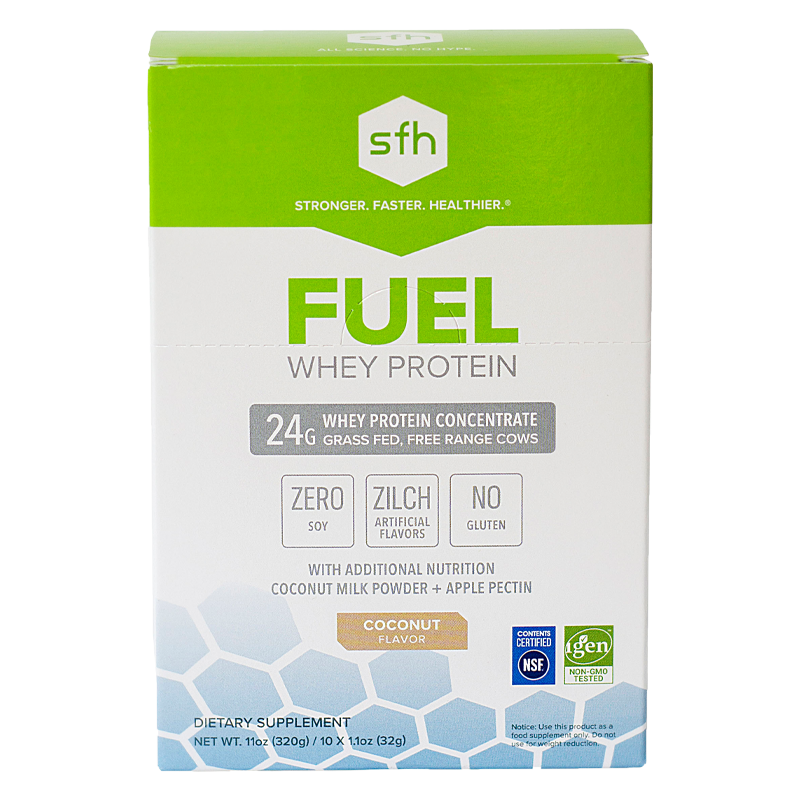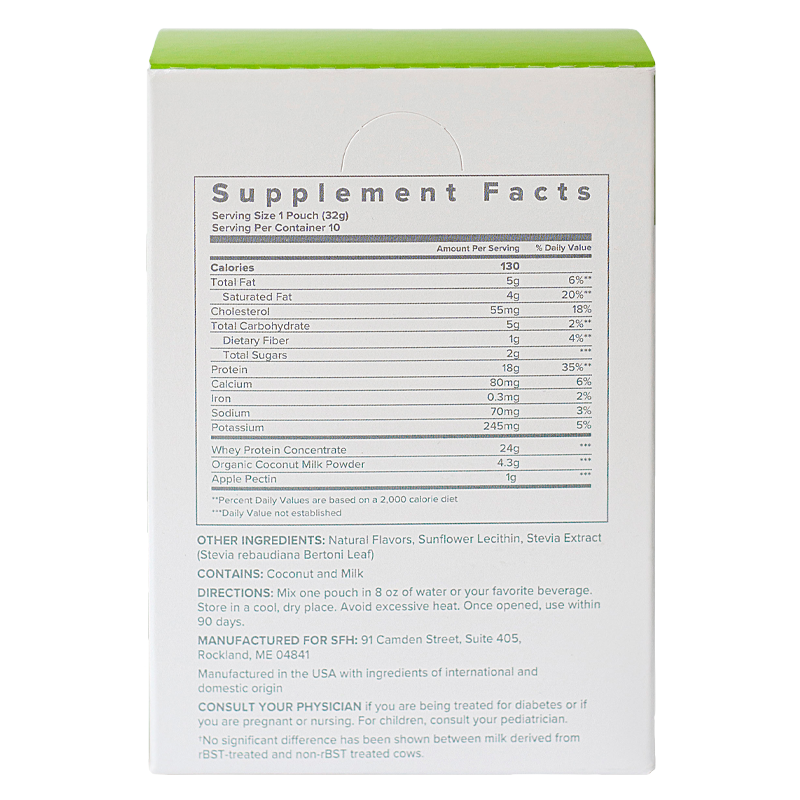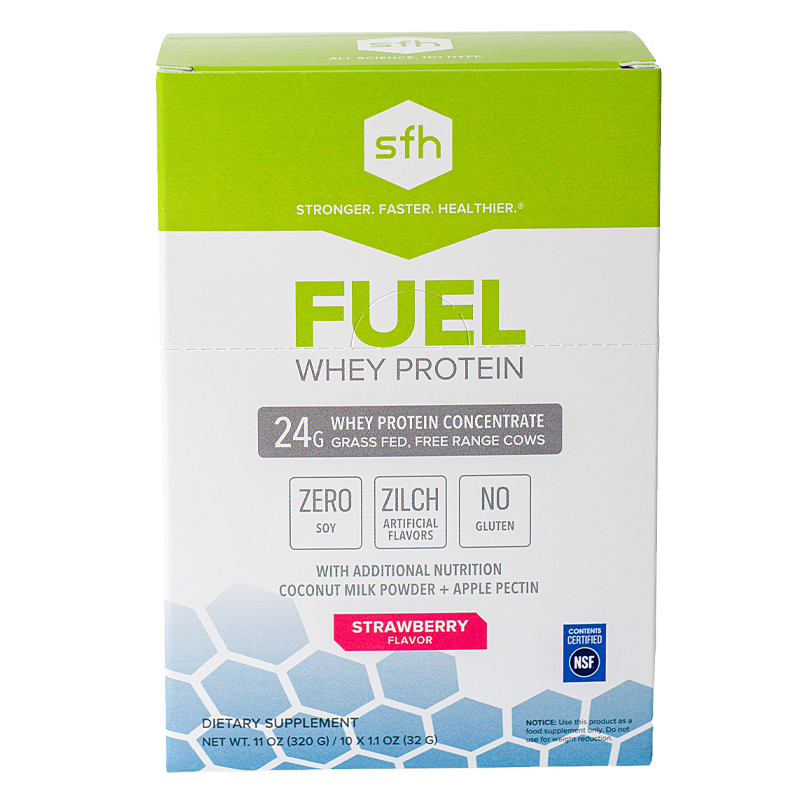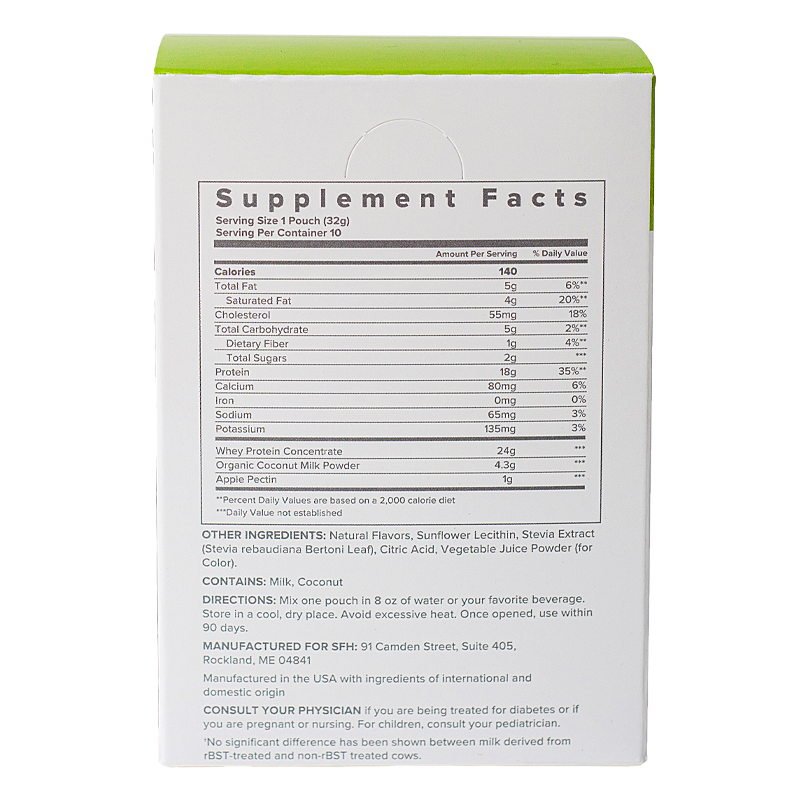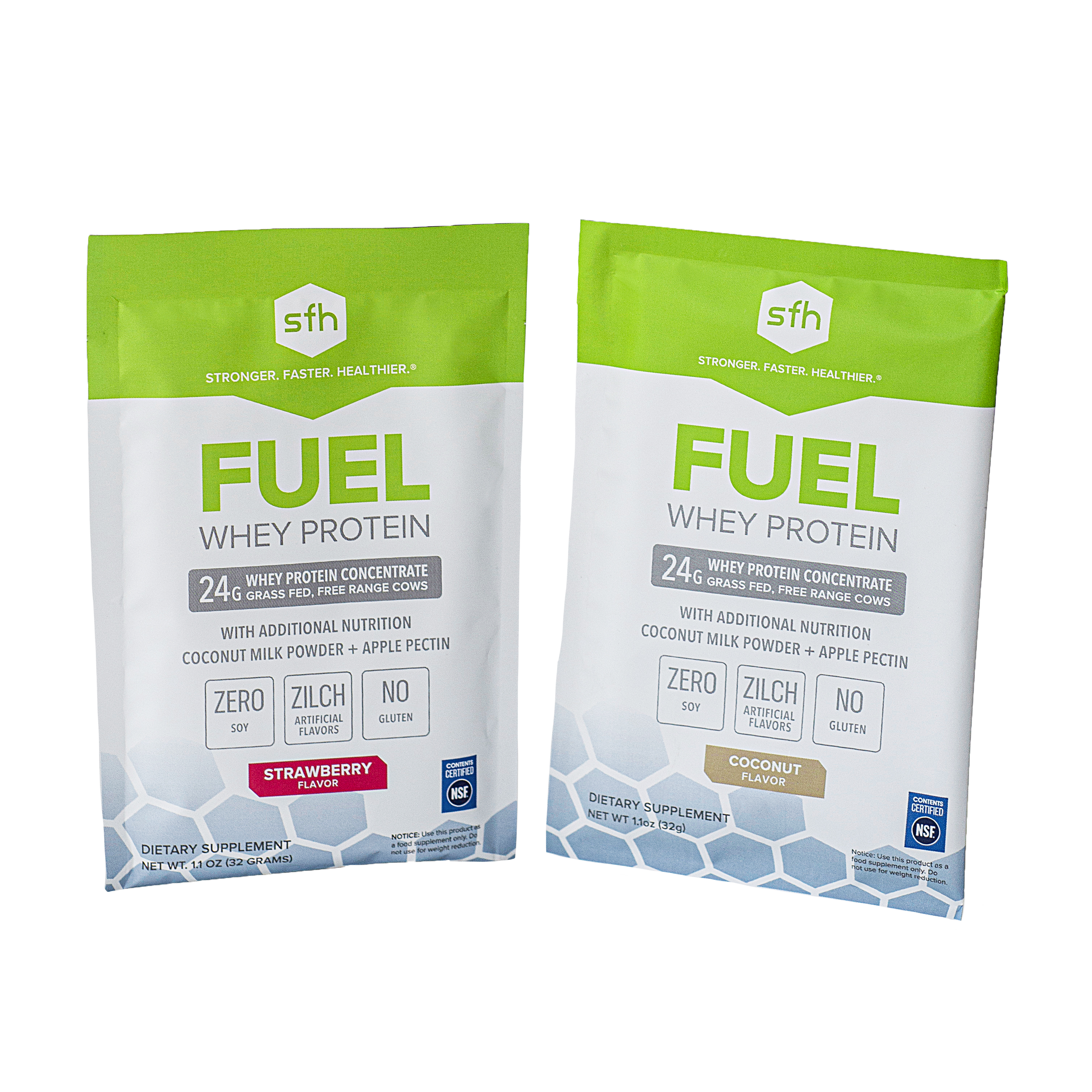 FUEL WHEY PROTEIN
---
FUEL is a heavy-hitting protein supplement that provides natural and sustained energy with a powerful combination of Whey Concentrate, Coconut Fat (MCTs), and Apple Pectin.
FUEL is made with high-quality whey from Grass-Fed, Free-Range New Zealand cows and contains zero artificial additives or hormones, so you can rest assured that you're getting a high-quality protein supplement that will keep you charged all day long.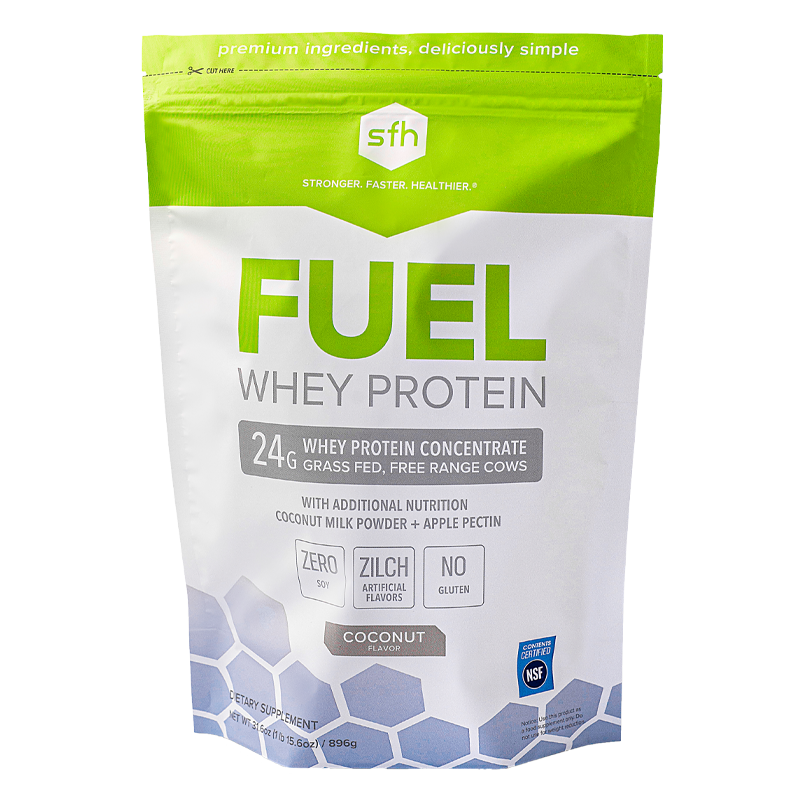 Your secret weapon in fighting hungry cravings.
Learn more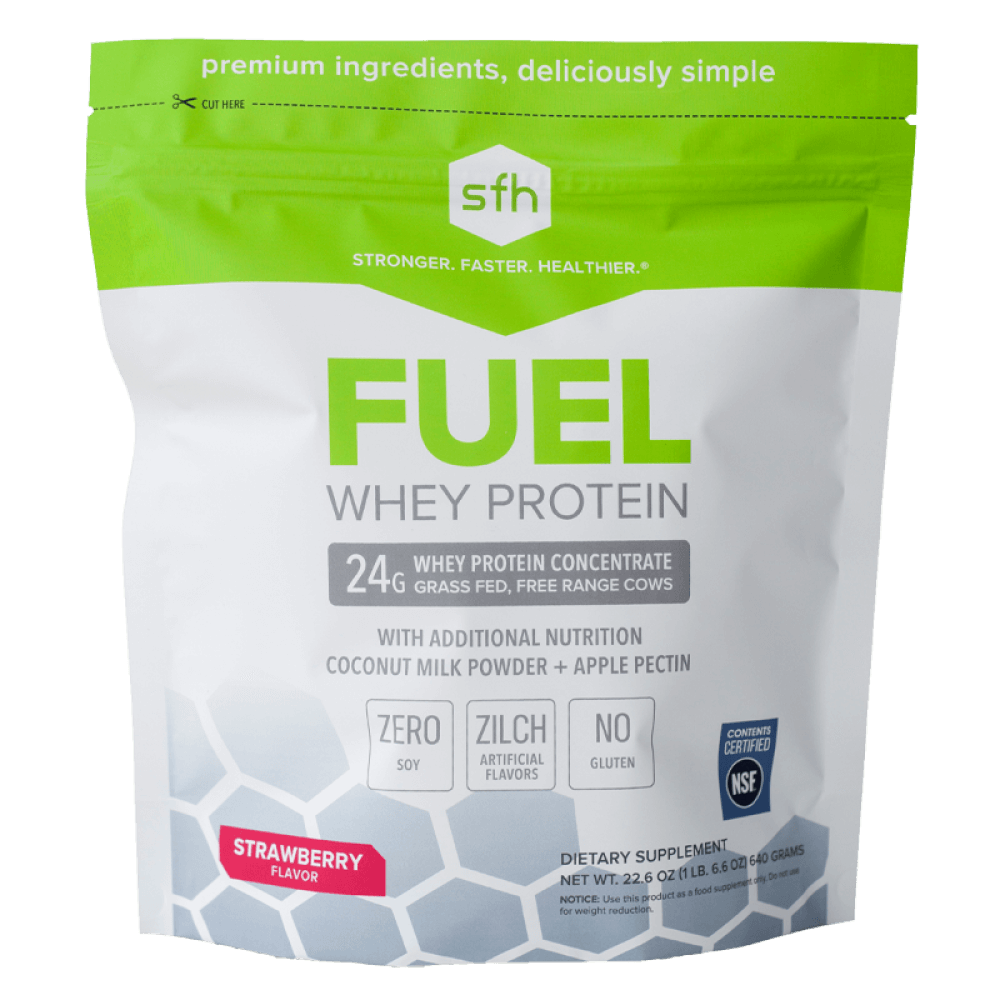 4.3 grams of Coconut Milk Powder
0
Zero. Zilch. Nada. Nothing. Nope.
24g
That's a whole lot of hunger fighting.
Type of Protein
Grass-Fed Whey Concentrate
Free-Range, Grass-Fed with no-rBST
This product has no reviews yet.
FAQs
Have a question ? We are here to help.
What's the difference between PURE, FUEL, and RECOVER?
Can Fuel be used as a meal replacement?