SUPER OMEGA-3 FISH OIL + VITAMIN D3
---
Our premium Super Omega-3 Fish Oil, made with health and sustainability in mind. Our fish oil is sourced from wild-caught Alaskan Pollock in the Bering Sea, which are immediately sorted and processed for maximum freshness.
Even better: our liquid Omega-3s are also formulated with Vitamin D3 to target two crucial nutrients at once.   
Third-party tested: our Super Omega-3 Oil meets or exceeds CRN, GOED, WHO, and Prop 65 Standards.

Time to say bye-bye to exercise induced inflammation!
Learn more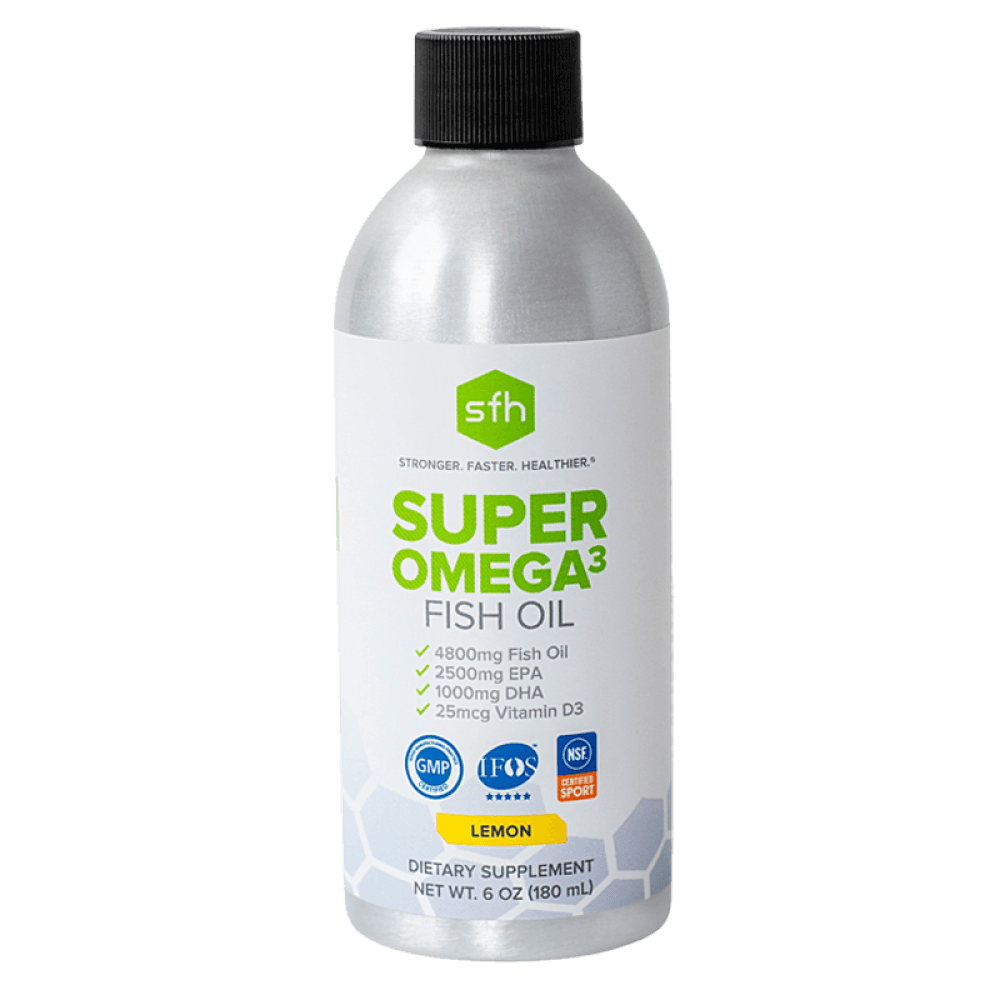 More than double the competition...
Fresh matters.. it's fish!
$1.39
The best value per serving of any fish oil on the market.
5
5 stars from the IFOS, 5 stars from thousands of your reviews.
This product has no reviews yet.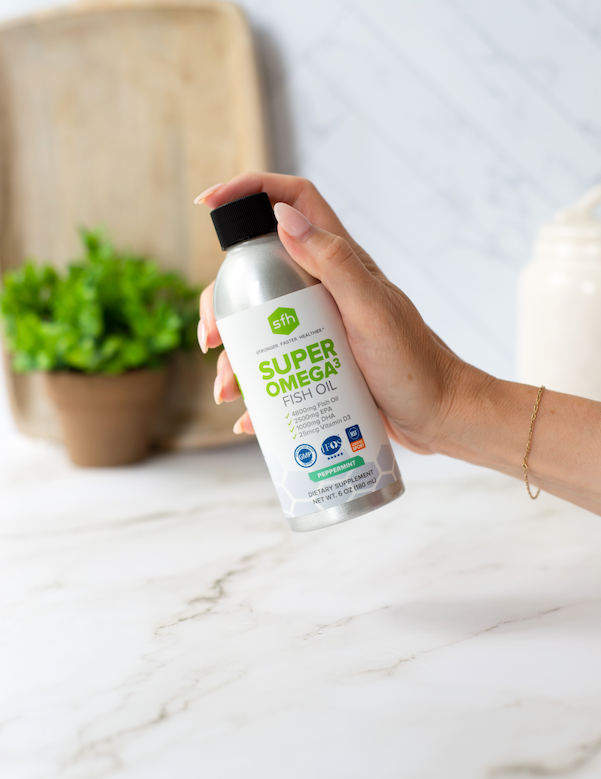 Three delicious flavors for any preference!
FAQs
Have a question ? We are here to help.
Does it matter what time of day fish oil is taken?
Can pregnant women take fish oil?
How should fish oil be stored?
Are the cap, bottle, and pump used for fish oil packaging recyclable?
Is the flavoring used in the fish oil natural?