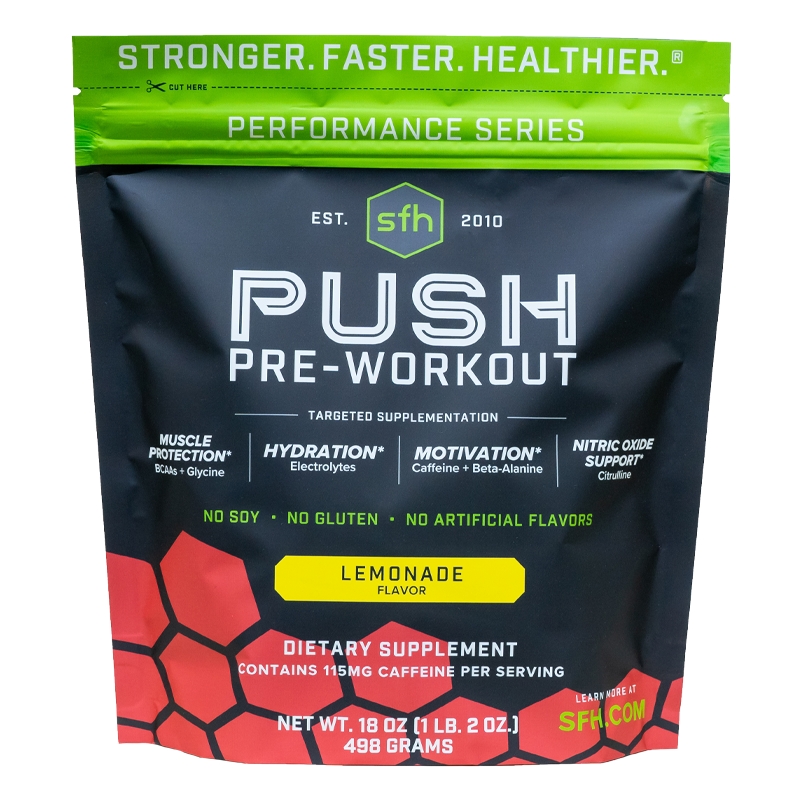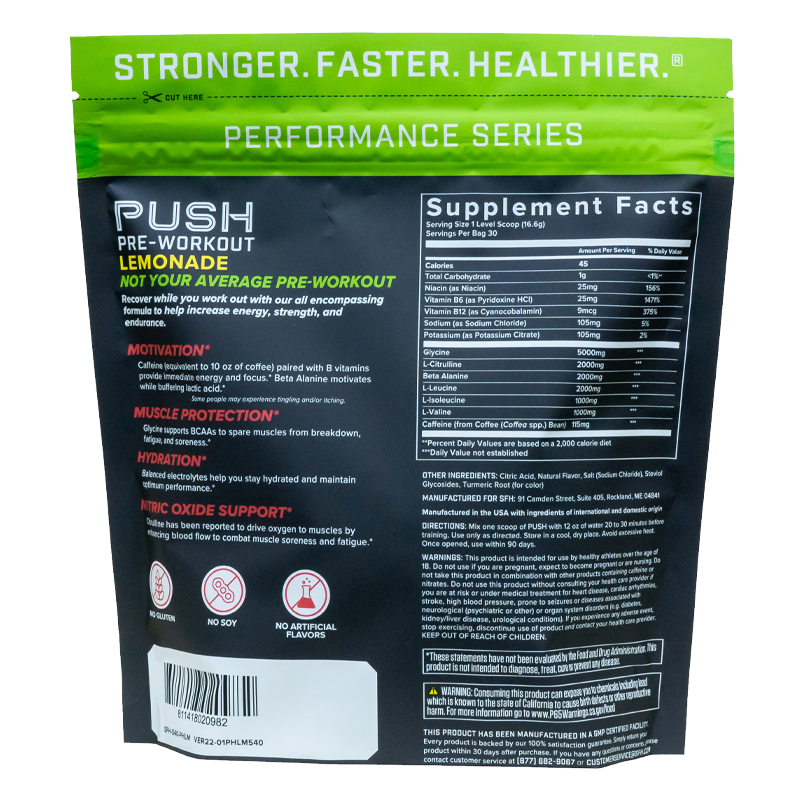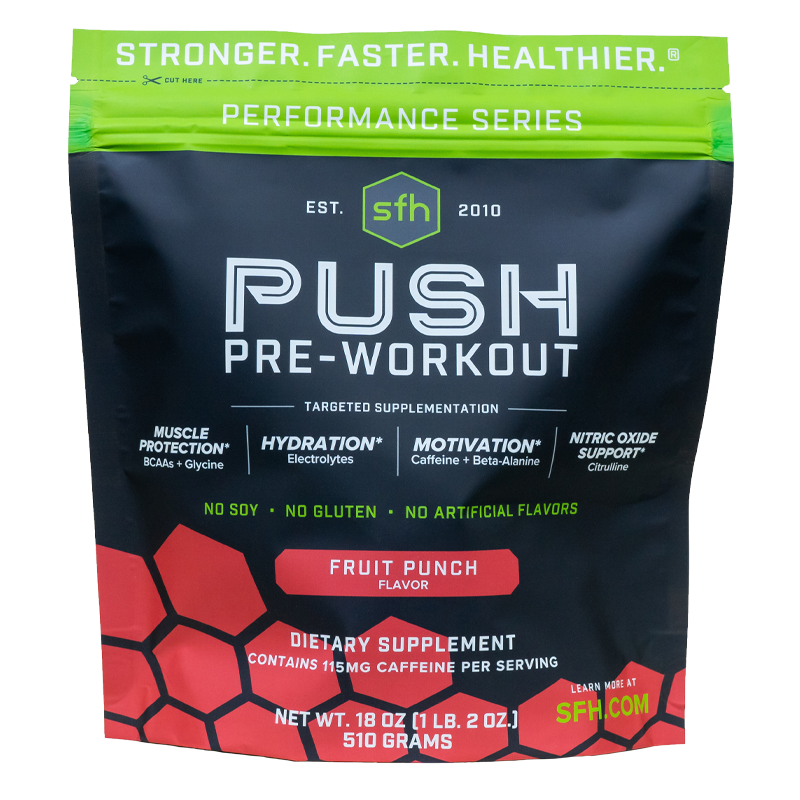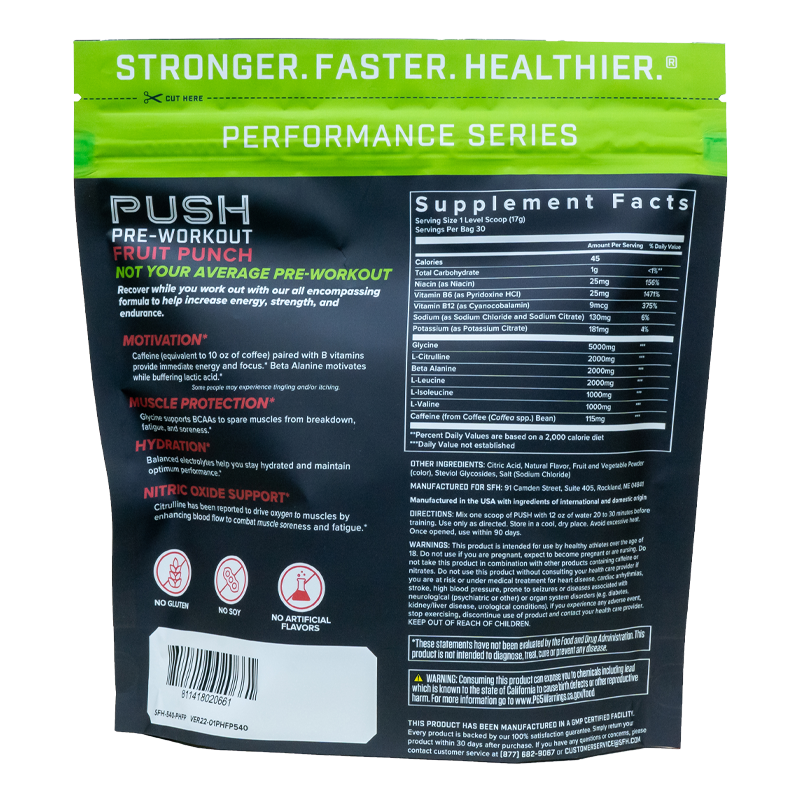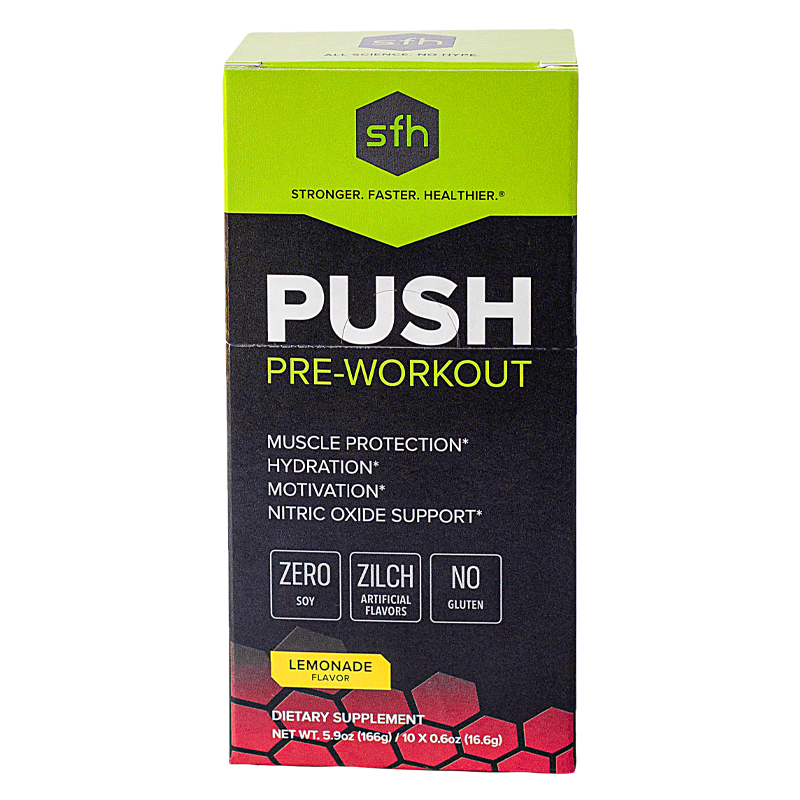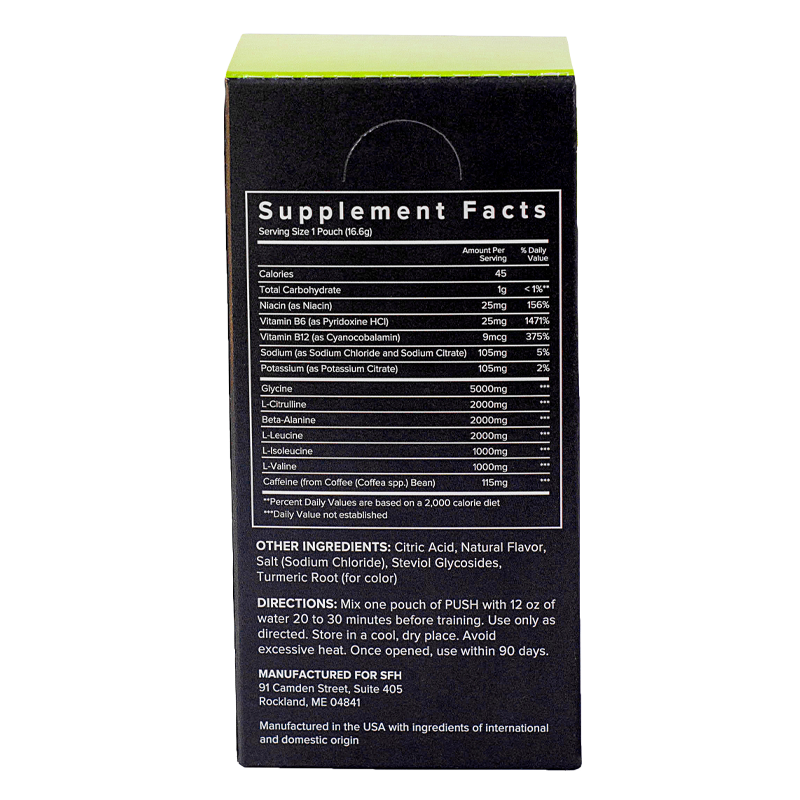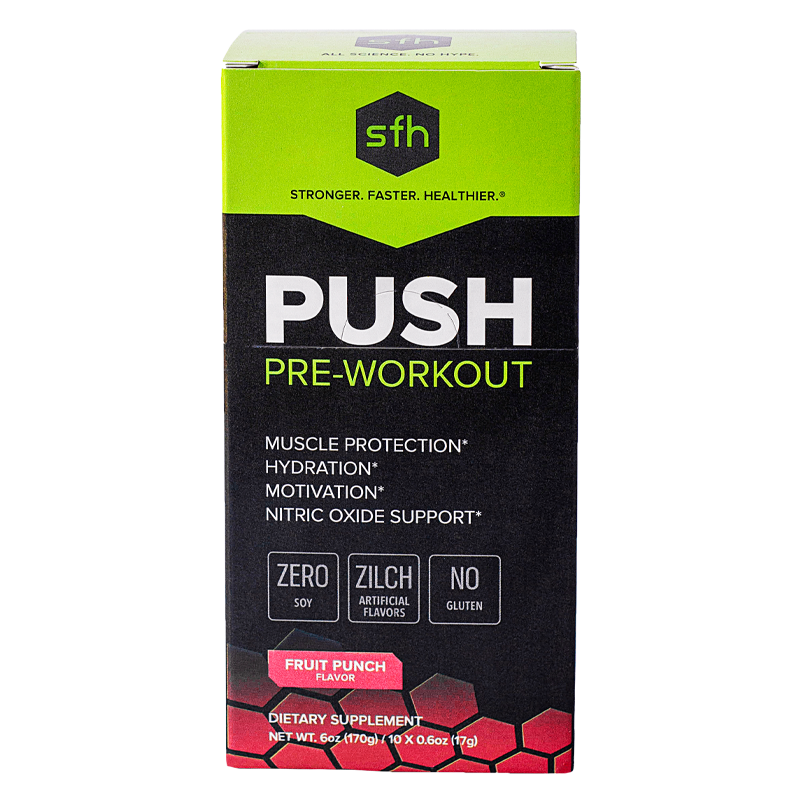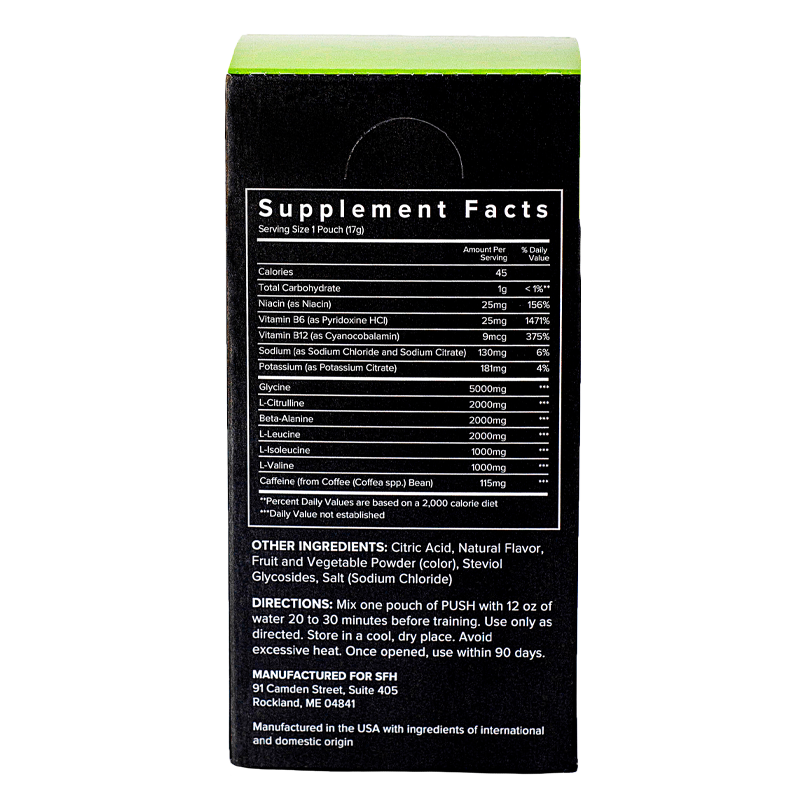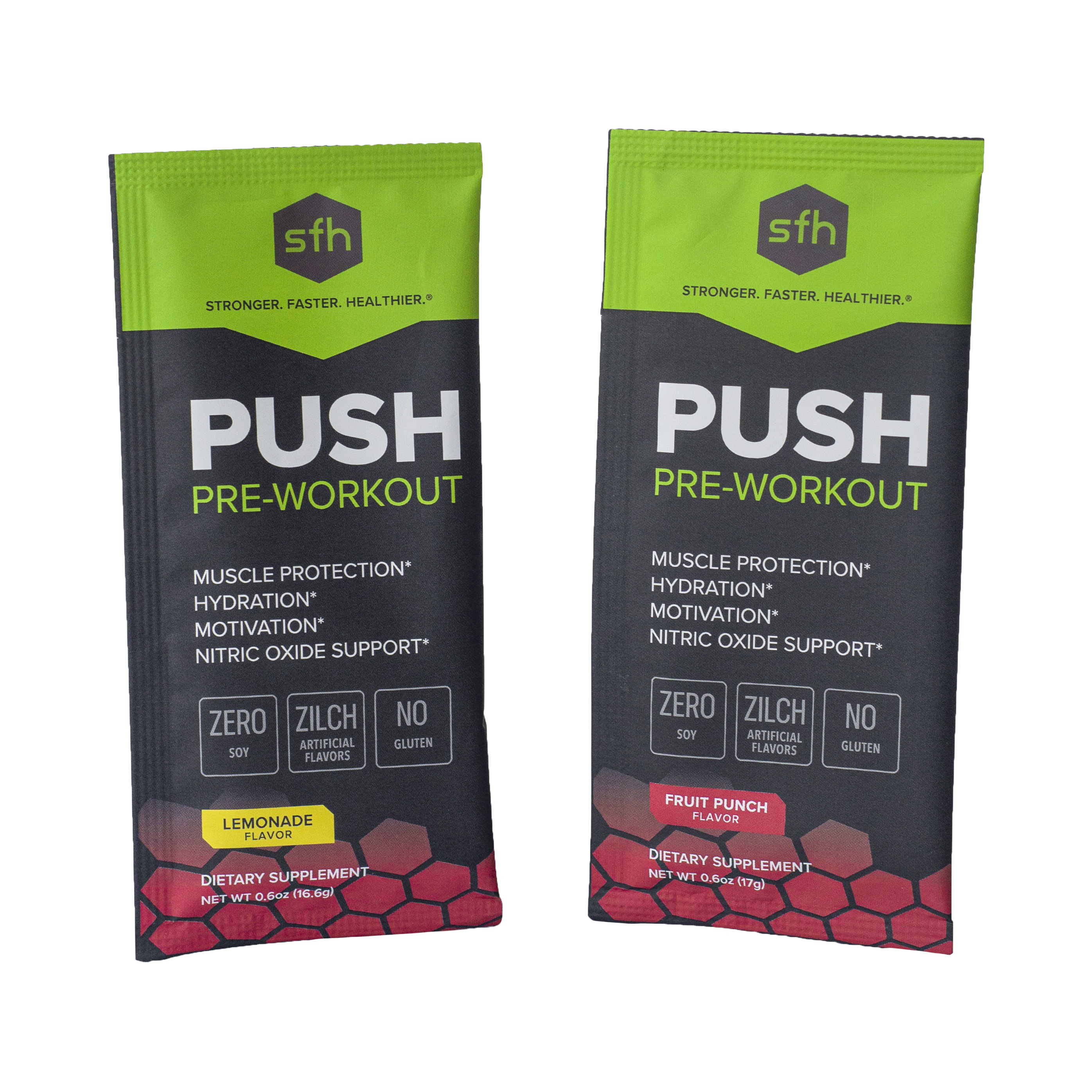 PUSH PRE-WORKOUT
---
PUSH is a pre-workout supplement specially formulated to help boost your athletic performance, every single workout. PUSH contains several ingredients to help support your energy levels and fight fatigue. 
PUSH also helps you stay hydrated with balanced electrolytes, plus provides BCAAs to support muscle growth and to help with your recovery. 
PUSH is not your average pre-workout!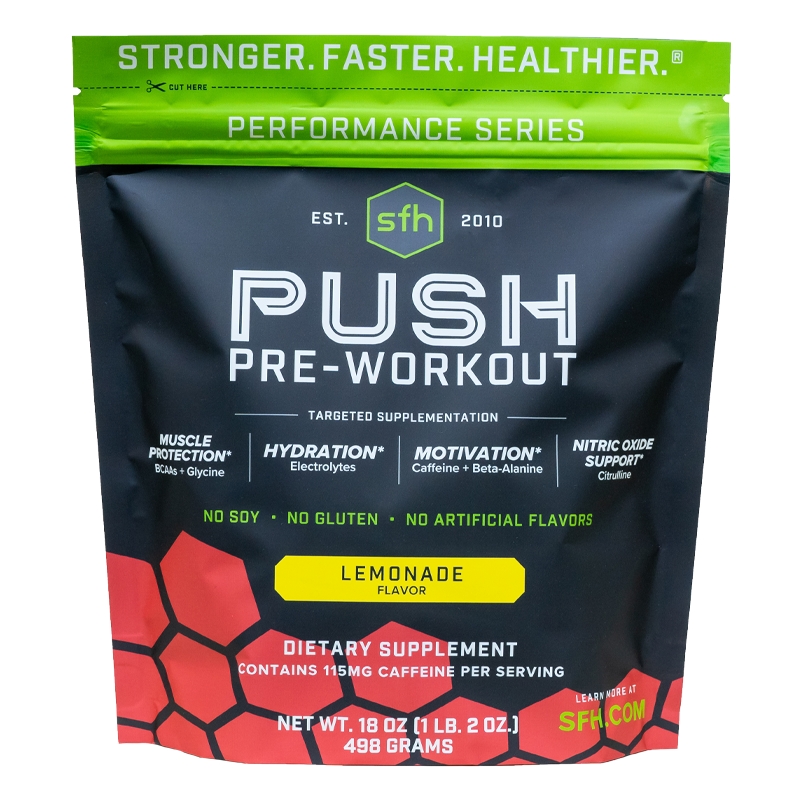 You've never felt a Pre-Workout like PUSH.
Learn more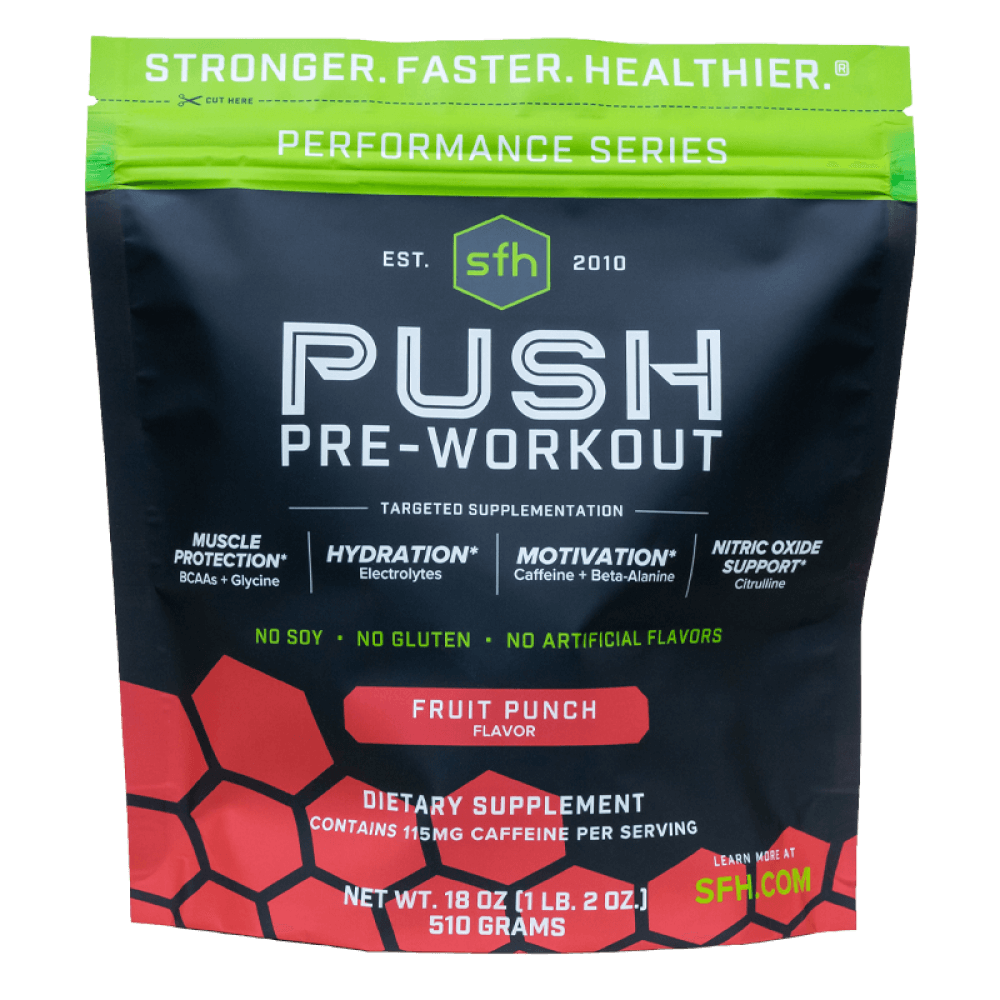 Caffeine + Beta-Alanine + B-Vitamins
7
Key ingredients make this unlike any other Pre-Workout
0
Zero. Zilch. Nada. Nothing. Nope.
BCAAs + Glycine for Muscle Protection?
Citrulline for Nitric Oxide Support?
Balanced Electrolytes for Hydration?
This product has no reviews yet.
FAQs
Have a question ? We are here to help.
Why does pre-workout make me tingly?
Does PUSH Pre-Workout contain a lot of caffeine?
Should I take a pre-workout? Is pre-workout safe?
When should I take PUSH Pre-Workout?