National Women's Day 2023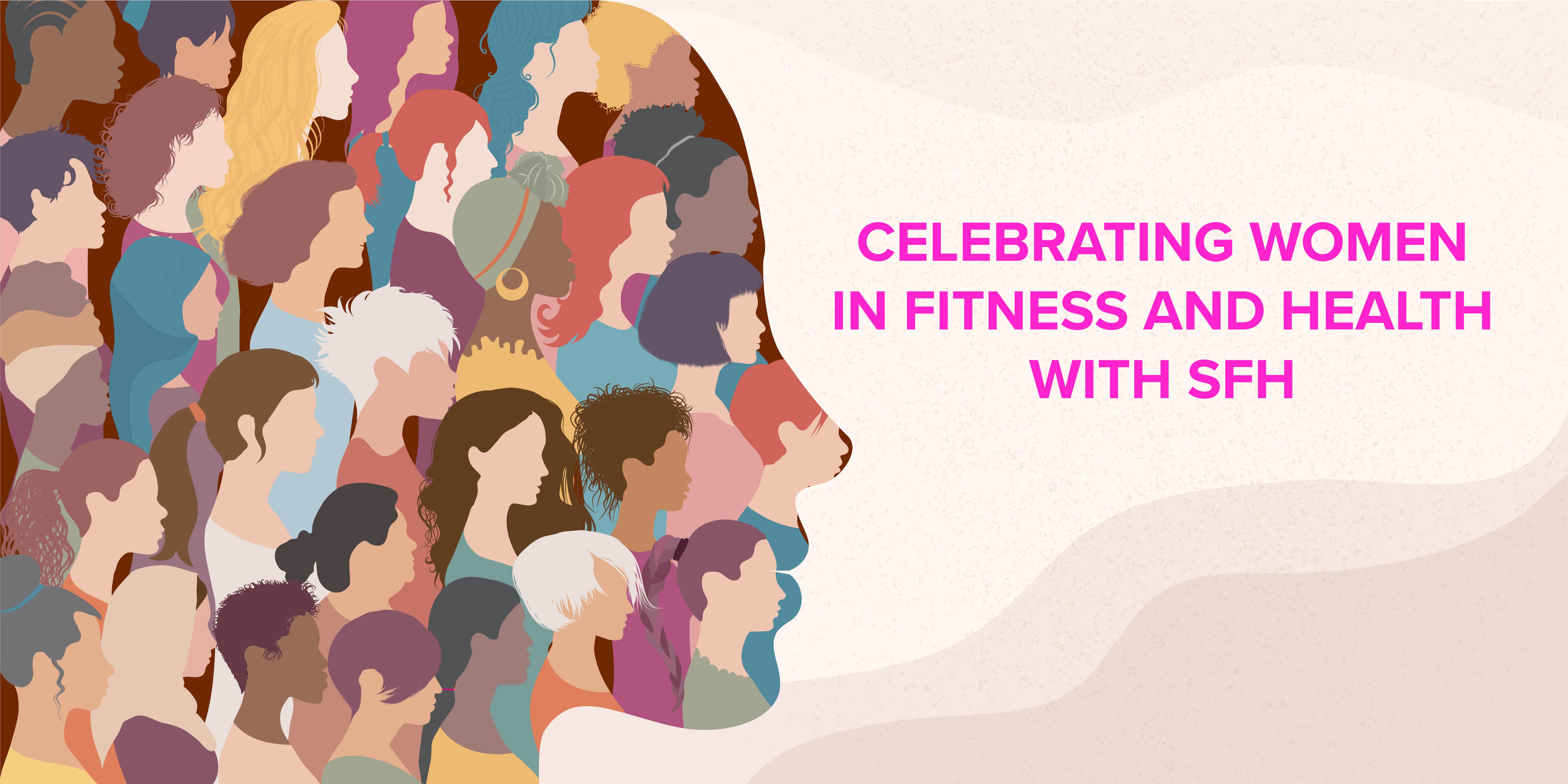 Celebrating Women's Strength:
10 Trailblazing Figures in Exercise, CrossFit, and Nutrition
Pumping iron, burpee-slaying, and sports have often been deemed the "boys club." Despite the male-dominated training landscape, these 10 women bulldozed their way through stereotypes, flexed their muscles, and fueled a fitness revolution.

In honor of National Women's Day, SFH pays homage to these remarkable trailblazers who have transformed fitness, the gym, and nutrition, and proven that resilience and strength know no gender boundaries.

Let's dive into these incredible stories of 10 women who made massive contributions and played a pivotal role in building the world that we know and love today.
1: Rachel McLish – The Renaissance of Women's Bodybuilding
Bodybuilding is typically thought of as a male-dominated sport: Arnold, Frank Zane, Lou Ferrigno, etc. That is until Rachel McLish broke onto the scene and spearheaded the resurgence of female bodybuilding in the 1980s.

The original "Iron Diva" flexed her way through this "male sport" with grace and muscles that could give the Hulk (Ferrigno) a run for his money. McLish redefined what it meant to be a strong and fierce woman in the 80s. Her Ms. Olympia wins didn't just pave the way for future female bodybuilders but also proved that you could be tough and glamorous at the same time.
2: Kacy Catanzaro – The Ninja Queen
In 2014, Kacy captivated the world as the first woman to complete the American Ninja Warrior course. She proved that gravity is just a suggestion to those who defy it. With her exceptional agility, determination, and strength, she inspired women everywhere to pursue their athletic dreams!

Fun fact: Kacy now wrestles in the WWE, despite standing just 5 feet tall, she has the heart of a lion and is known for her "5 feet of fury."
3: Misty Copeland – The Ballerina Powerhouse
Misty started training in ballet late in life (13), as most begin before the age of 5. Despite battling socioeconomic issues and facing racism, Copeland pirouetted her way into history by becoming the first African American principal ballerina with the American Ballet Theater.

Misty's breathtaking grace and athleticism show that ballet wasn't just about tiaras and tutus, it requires serious muscle power and determination. Who says ballerinas can't kick butt?!

If this amazing athlete has inspired you to start improving your flexibility, check out our previous blog post: Flexibility for People Who Hate Stretching.
4: Dr. Frances Horwich – The OG Fitness Influencer
Step back in time to the 1950s, when Dr. Frances Horwich charmed children and parents alike on the television show "Ding Dong School." She encouraged children to stretch, hop, and jump their way to health.

Thanks to her, gym class became a whole lot groovier. Horwich's approach broke new ground by pioneering education programming for children. She truly understood the importance of "gamifying" learning and making physical activity play-like.
5: Dr. Marie Maynard Daly – The Science Sorceress
Move over Einstein. Dr. Mary M Daily, "The Science Sorceress," took the world of science, namely nutrition, by storm. As the first African American woman to earn a Ph.D. in chemistry, Dr. Daly brewed up potions of knowledge on human metabolism and how it relates to what we choose to put on our plates.

Her studies provided critical insight into how our bodies process nutrients, shedding light on the relationship between diet and health. Her research on hypertension helped to advance knowledge on cardiovascular health and how nutrition can influence heart health.
6: Tia-Clair Toomey – The Fittest Woman on Earth
"The Fittest Woman on Earth," says it all. To win the CrossFit Games one time is an incredible feat. Tia-Clair won the games not once, not twice, but 6 times in a row. That's not a typo… 6 times!

She is an inspiration to young girls everywhere who wish to be strong and dominant in their sport. On top of being the dominant force in CrossFit, Tia-Clair also competed in Olympic Weightlifting at the 2016 Olympic Games and the Australian version of Ninja Warrior. She has shown repeatedly that the sky's the limit.

Perhaps most importantly of all, she believes that mental strength and positivity are paramount to success in any endeavor.
7: Jillian Michaels – The No-Nonsense TV Fitness Personality
Jillian Michaels was fitness for a few years. If you need a kick in the glutes and some no-nonsense motivation, look no further.

Michaels became a household name after starring in the reality series The Biggest Loser. She is all about sweat, hard work, and getting results. As your trainer, she will make you grit your teeth, curse, and thank her afterward for pushing you to your limits.

We really have Jillian to thank for popularizing and making fitness mainstream in the early 2000s.
8. Gertrude Ederle – The Fearless Mermaid
Step aside, Ariel, Gertrude Ederle is the original fearless mermaid. This daring swimmer made history by becoming the first female to conquer and swim the English Channel.

Battling 21 miles of ice-cold water and dangerous tides for 14 and ½ hours, she crushed the fastest man's existing record by nearly 2 hours! With every stroke, she showed the world that women could achieve the impossible, no fins needed!
9. Dr. Ellen Langer – The Zen Master of Health
Dr. Ellen Langer proved that mindfulness was not just about sitting on a yoga mat cross-legged and chanting "Om." She revolutionized fitness by showing the world the power of the mind, earning the title of the Zen Master of Health.

In 1981, Langer became the first woman to ever be tenured in psychology at Harvard. Her mind-body connection made the world realize that being fit starts from within.
10. Serena Williams – The Grand Slam Empress
Last, but not least, we bow to the Grand Slam Empress herself, Serena Williams. The 24 Grand Slam singles titles, 4 Olympic gold medals, and 14 Grand Slam doubles titles speak for themselves.

Beyond her achievements in tennis, Serena has used her platform to champion causes she is passionate about. She has spoken out about sexism in sports and has been an advocate for gender equality and equal pay for women in sports.

From bodybuilding to ballet, from CrossFit to swimming the English Channel, these 10 women have carved their names into the pages of fitness history. Their strength, resilience, and impact have shown us that the world of sports, exercise, and nutrition is no place for gender stereotypes.

So, let's raise our protein shakes and celebrate these incredible women and their indomitable spirit on this National Women's Day, and every day!