Drinks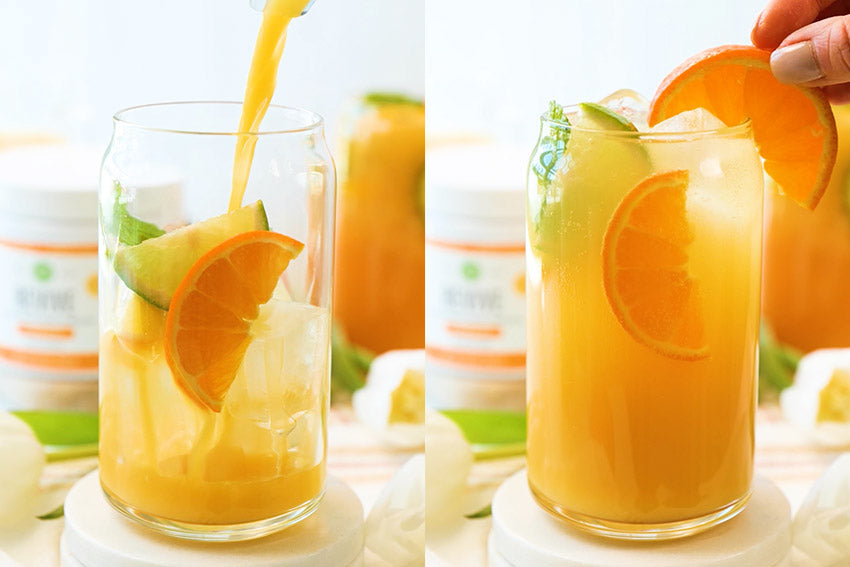 Drinks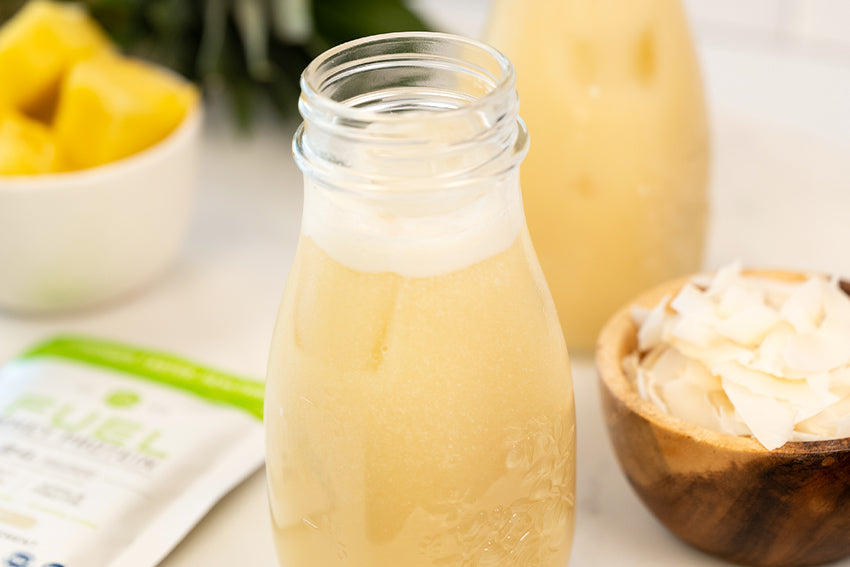 Drinks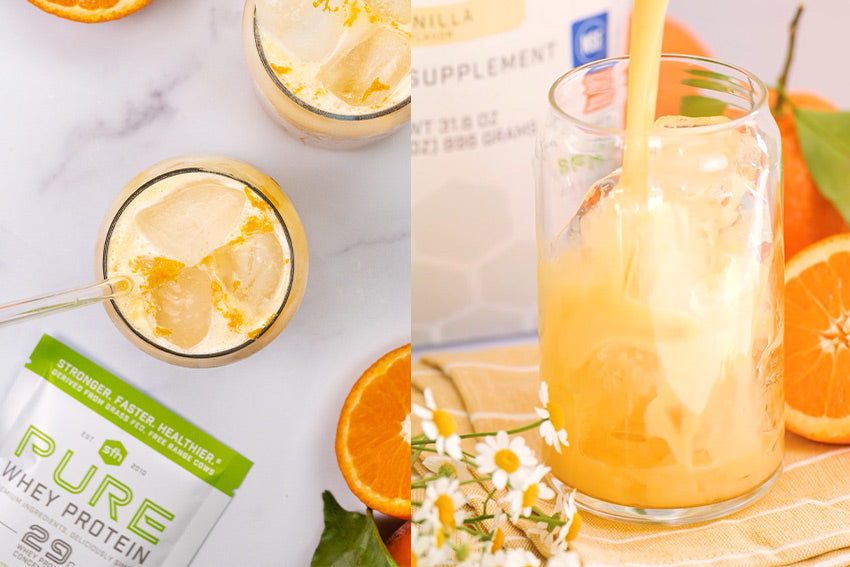 Drinks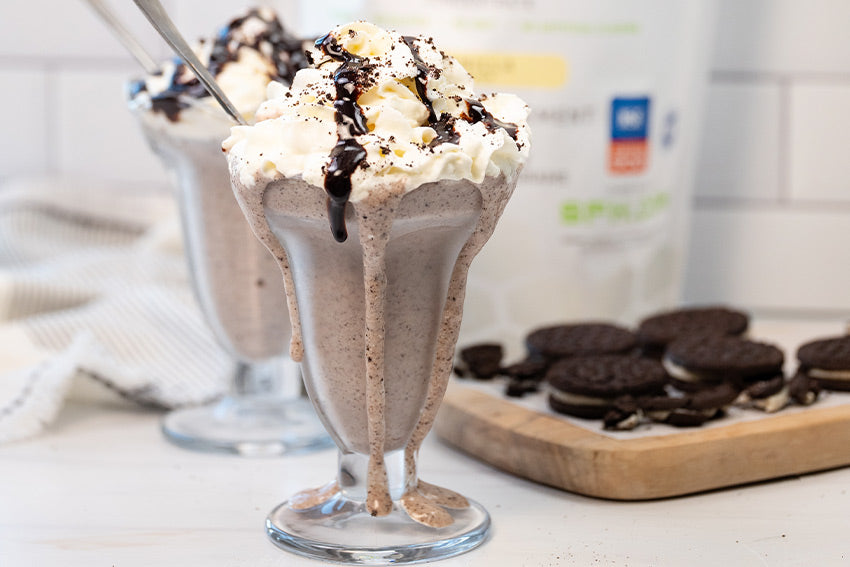 Easy Cookies & Cream Protein Shake
All you need is a blender, SFH Vanilla Protein (whey, or plant-based), your choice of milk, some ice, and a couple of chocolate sandwich cookies!
Drinks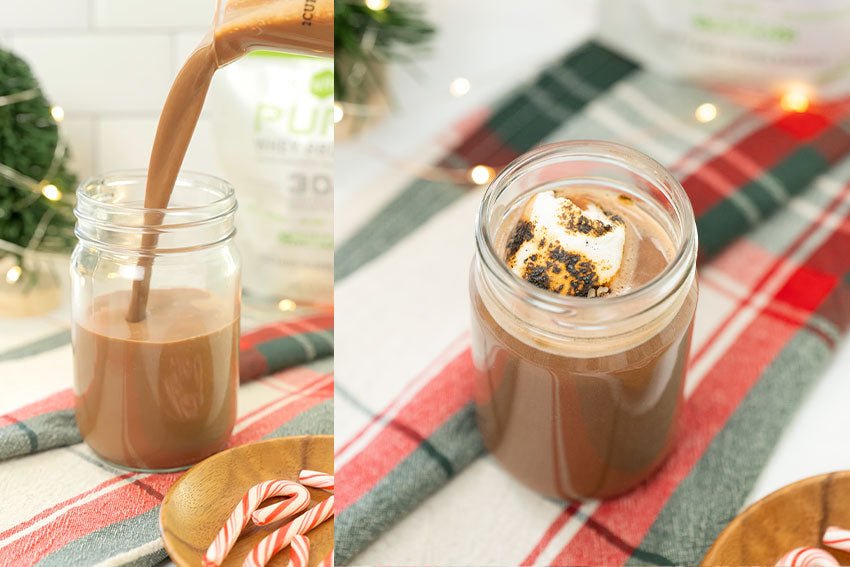 Drinks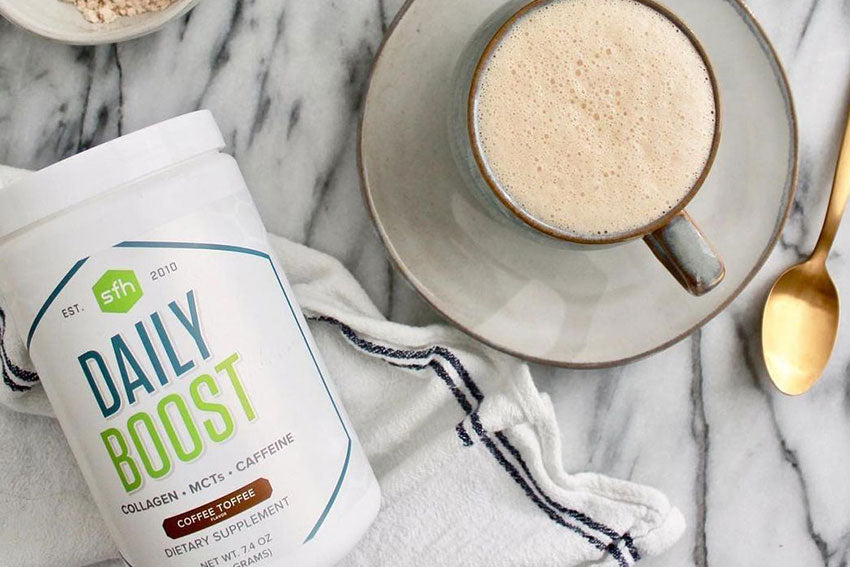 Morning Coffee Made with Daily Boost
All the holiday cheer with this warm coffee beverage made with our newest Daily Boost made by Laura Meyer from Honey Street Food! Easy to whip up, the perfect coffee beverage. 
Drinks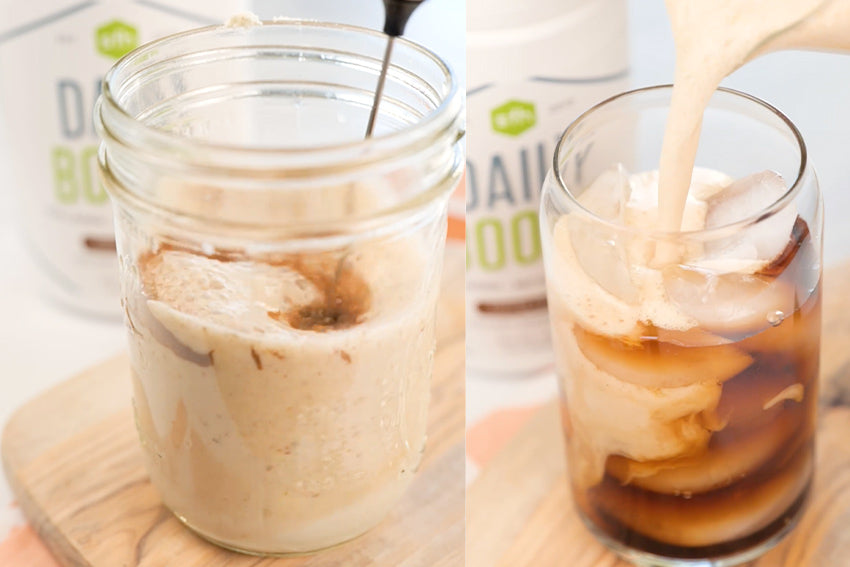 Drinks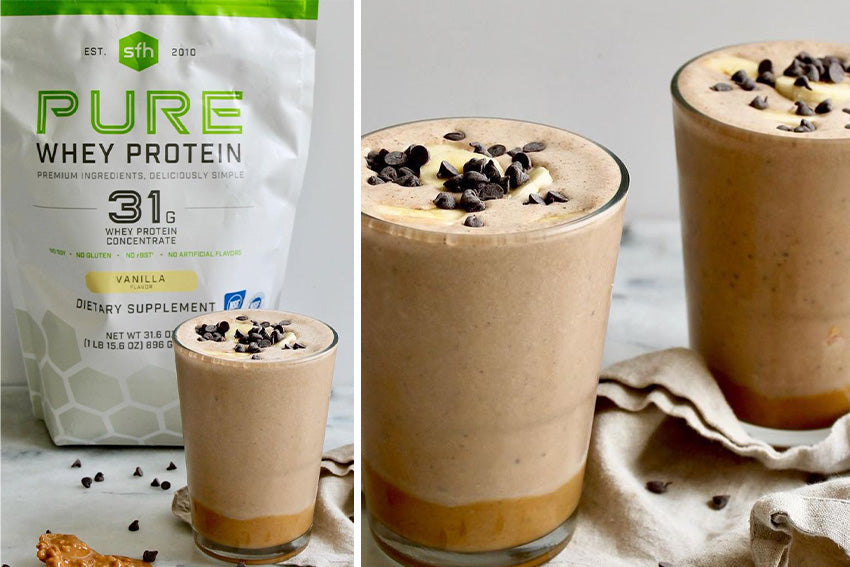 Peanut Butter Banana Chocolate Frostys
We'll be drinking smoothies everyday until summer ends! Check out this peanut butter banana chocolate frostys recipe by @honeystreetfood. It's just like sipping sipping a chocolate frosty with a li...
Drinks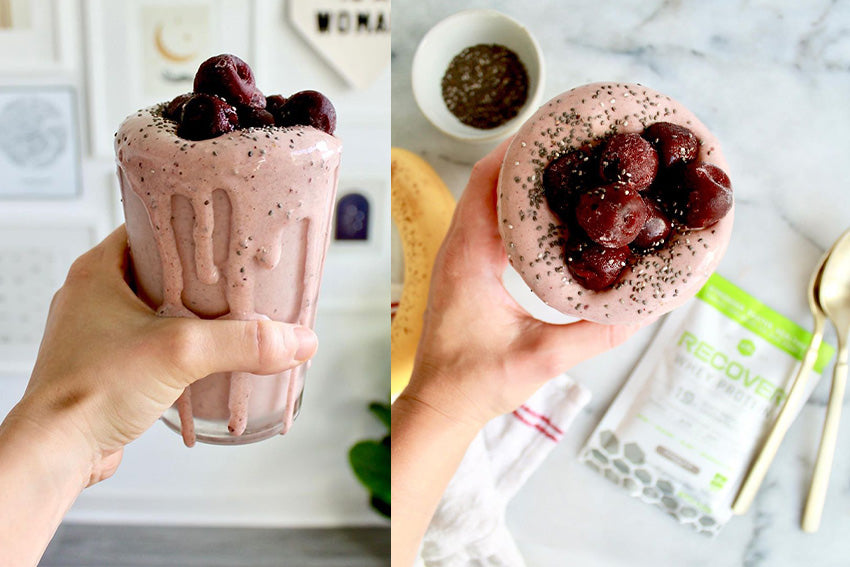 Drinks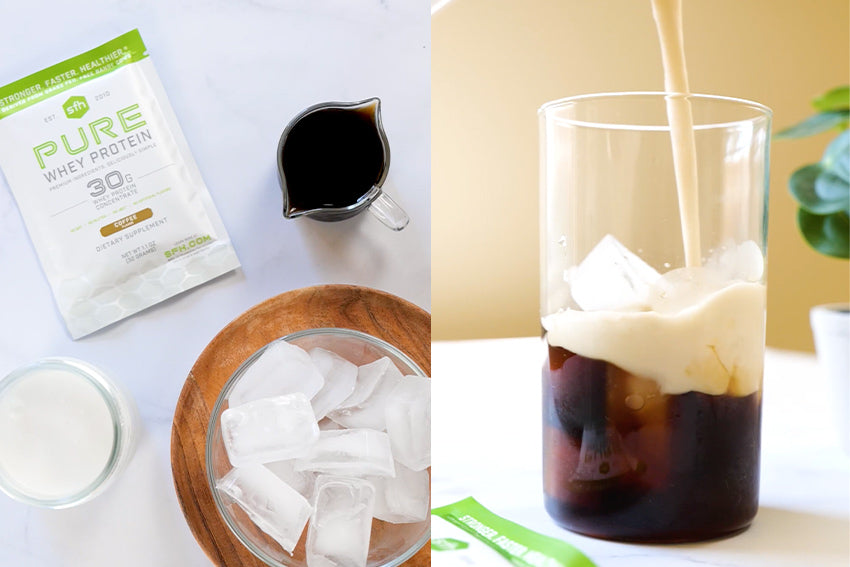 Drinks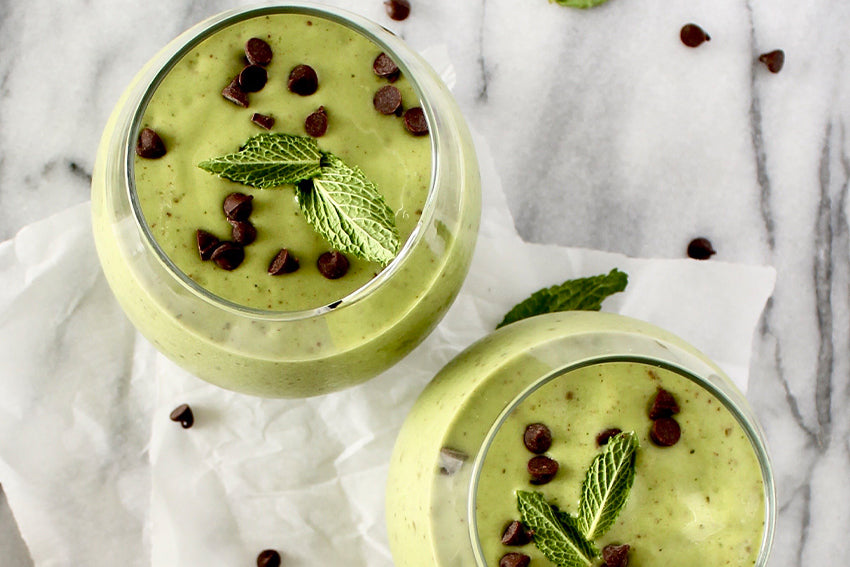 Is mint chip ice cream your go-to flavor? If so this smoothie is for you! Using SFH's newest PURE whey protein flavor, Mint Chip, blend up this refreshing smoothie and sip on summer time in a glass...
Drinks